WHERE ARE THEY NOW: Remember Kriss Kross? The So So Def Kids Now Look Like....
Jan 15 | by _YBF
Rappers Kris Kross reunited for a special appearance at the So So Def Anniversary 20th Anniversary Press Conference in Atlanta recently. See pics from the press conference inside....
Rappers Kris Kross (Chris "Mac Daddy" Kelly and Chris "Daddy Mac" Smith) are all grown up now and wearing their clothes the right way nowadays. The duo made a rare appearance in Atlanta earlier today at a press conference in Atlanta honoring the 20th anniversary of So So Def Records.
Founded by Jermaine Dupri, So So Def helped establish Atlanta as the mecca for R&B and Hip Hop music in the 90s with Kris Kross leading the way. And everybody was jumping around trying to rap fast just like these kids.
Although the group has not recorded since their 1996 album Young, Rich & Dangerous, they will be returning to the spotlight for a special So So Def All-Star Anniversary Concert on February 23 at the Fox Theater in Atlanta.
The Anniversary Concert will be preceded by a series of events, including a private VIP dinner, a star-studded Anniversary party and a pre-concert reception. A 20-song "Best of So So Def" compilation CD is also in the works for a June release.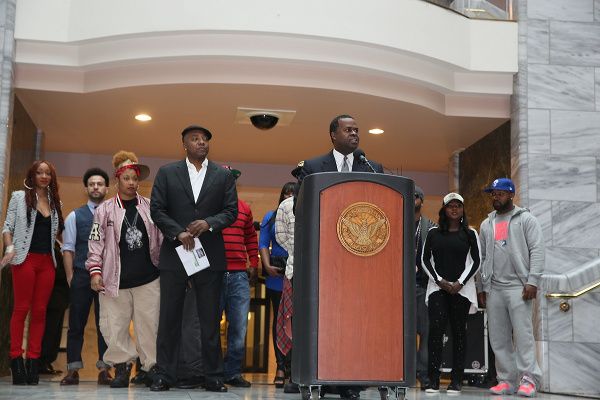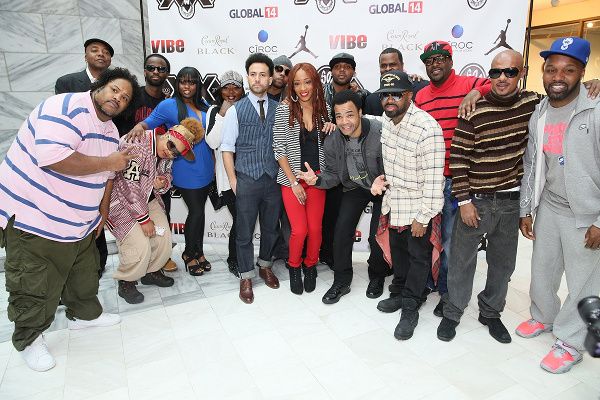 Founder Jermaine Dupri was honored at the press conference by Mayor Kasim Reed where legendary So So Def performers Xscape, Kris Kross, Da Brat, Jagged Edge, Bonecrusher, Dem Franchize Boyz and Dondria celebrated.
Oh, the 90's....
Photos via Chris Mitchell