MELLOW YELLOW: Nicki Minaj Has A Pre "Idol" Dinner Date In L.A.
Jan 16 | by Natasha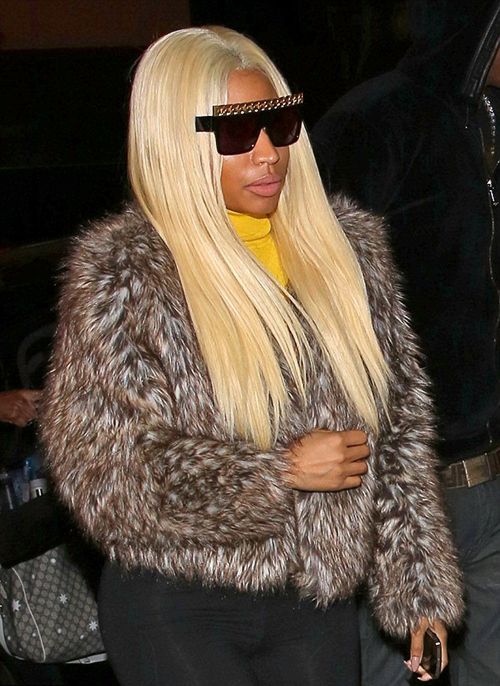 Nicki Minaj went for an interesting fashion choice last niht for her dinner date with friends in L.A. Check out the yellow turtle neck wearing rapstress inside....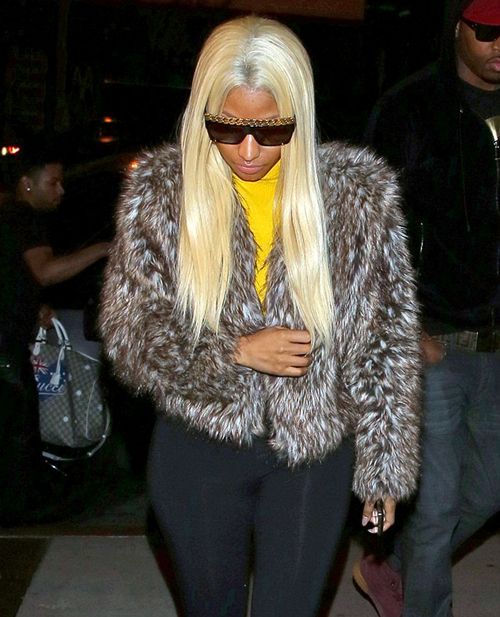 Nicki went for a warm turtleneck and a fur coat to brave the L.A. chill last night. And the oversized shades were just her usual diva-ness coming out: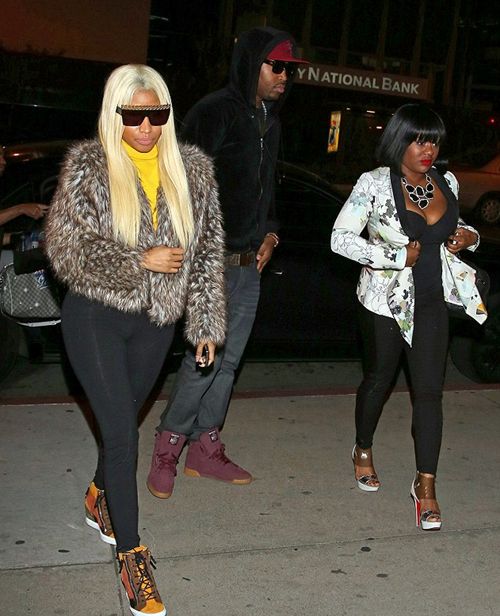 She and SB and friends hit BOA Steakhouse last night as Nicki gears up for tonight's big premiere of "American Idol" Season 12.
Her pre-taped interview with Ellen also aired yesterday.
Nicki complained about the "long" work hours --because she's not used to working for 8-10 hours a day--on the "Idol" set. Guess she thought someone was supposed to just hand her several million dollars to do the face making and voice changing for an hour or so on a stage like usual. She also talked about why the feud between her and Mariah began, and the shade she felt from day 1.
She also said she's not ready for the live tapings because she doesn't trust her mouth. "I don't want everybody to think I'm a crazy psycho."