BUSTED IN THE BAYOU: Former New Orleans Mayor Ray Nagin INDICTED For Wire Fraud, Bribery & Money Laundering
Jan 18 | by _YBF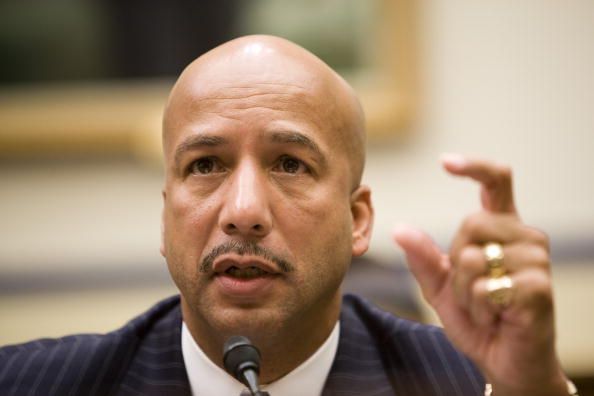 The former mayor of New Orleans, Ray Nagin, is caught up in a swampy mess down in New Orleans with the feds coming down on him with 21 federal corruption charges. Find out more inside....
Something in the gumbo ain't right down in the N.O. as former mayor Ray Nagin has been hit with 21 federal corruption charges.
Though Ray first rose to national prominence after he was applauded for the way he handled Hurricane Katrina during those FIRST few days, some things have changed and folks may never look at him the same.
The charges stem from a City Hall corruption investigation where counts include wire fraud, bribery, money laundering, filing false tax returns and conspiracy.
So how deep are Ray's hands in the pot? It's not looking very good for Ray as two former city officials and two businessmen (whom he had close dealings with) have already plead guilty. And with the feds involved, expect them all to start spilling the sweet tea on each other.