CHEERS FOR BIRTHDAY BOY D-WADE: Gabby Union ROOTS ON HER MAN At The Heat Vs. Lakers Game
Jan 18 | by Natasha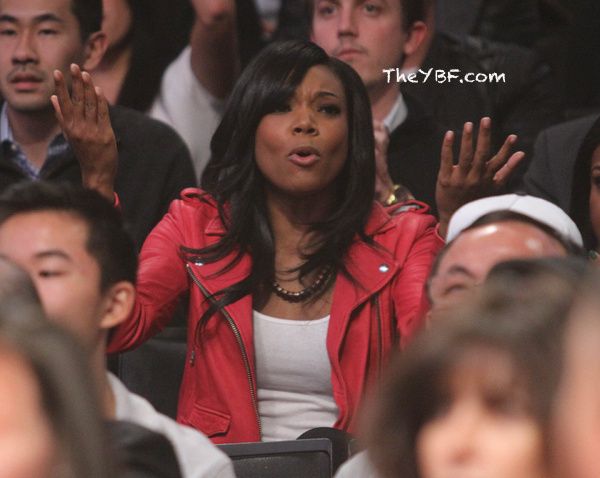 Gabrielle Union jetted to L.A. to watch her man Dwyane Wade take on the Lakers yesterday on his 31st birthday. Check out pics of her getting into the game, plus Dwyane's mom and sis giving birthday love, inside...
As the Miami Heat took on the L.A. Lakers last night, Dwyane's birthday present was a 99-90 win over Kobe and the crew. And his girlfriend Gabby Union was right there at the Staples Center cheering him on.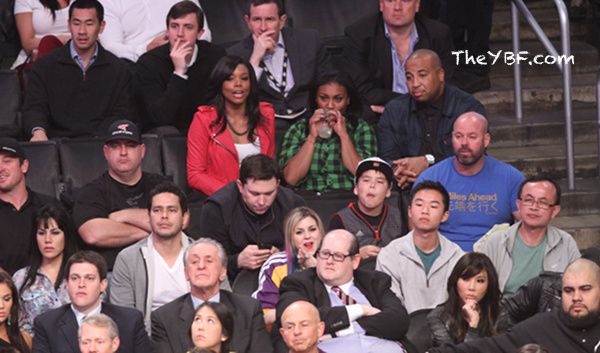 Afterwards, she was spotted hitting up a restaurant in West Hollywood for dinner: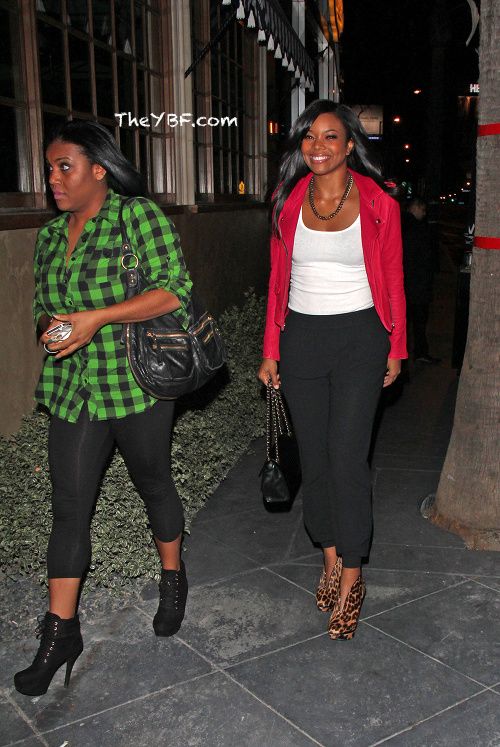 And looked fab as always.
Also at the game, Dwyane's sister Tragil and mom Jolinda popped up after the game in birthday shirts for their favorite guy: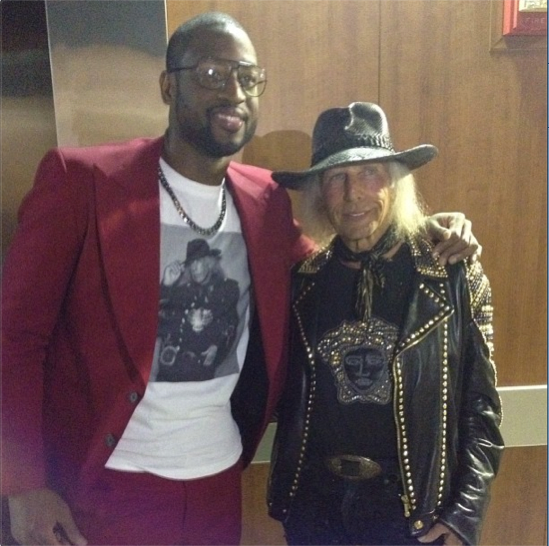 And Dwyane snapped a pic afterwards with Jimmy Goldstein. Fab times. Also, Dwyane is among the starters for 2013 NBA All-Star Roster.
Pics: Twitter/Pacific Coast News