"Django Unchained" Action Figures YANKED Off The Market
Jan 18 | by _YBF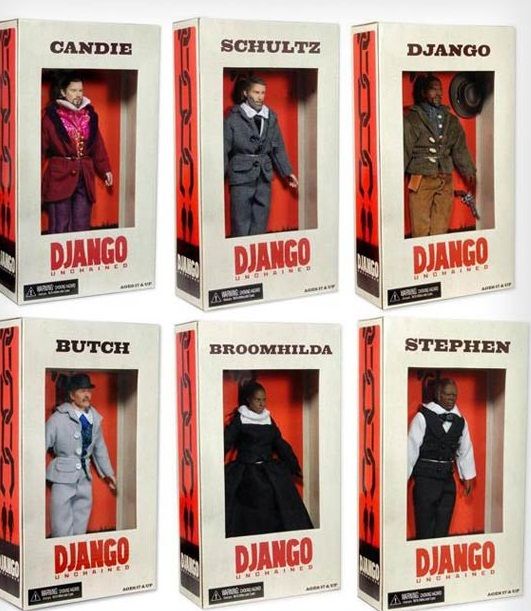 The controversial "Django Unchained" action figures have been pulled from the market after an uproar from several well-organized groups. More details inside....
Our cousins have been on a roll lately when it comes to ridding the market of ideas and concepts deemed hurtful towards the African American race. First, our folks got together on Change.Org and put the squash on Shawty-Lo, and now the same has happened to the Django Unchained dolls.
Some of the loudest voices were Al Sharpton's National Action Network and Project Islamic Hope who caused the Weinstein Company to rethink the dolls after an article from the Daily Beast shined a light on the issues surrounding it.
After the outrage, reports state the Weinstein Company's asked the toy company to stop production and it's reported that only 1,000 dolls were made before shutting down production.
But on the flip side of that coin....now those 1,000 dolls will become collector's items.
Just imagine Jamie Foxx, Kerry Washington and Samuel Jackson "dolls" on the auction blocks about ten years from now....oh the irony.