MOVIE FAB: Alicia Keys & Jennifer Hudson AT SUNDANCE + A "Betty & Coretta" SNEAK PEEK
Jan 18 | by _YBF
Alicia Keys and Jennifer Hudson were seen at the Sundance Film Festival recently. Find out what they were promoting inside and watch a sneak peek of Mary J. Blige & Angela Bassett in "Betty & Coretta."
Singer Alicia Keys appeared alongside director George Tillman Jr. and actress Jennifer Hudson at the "The Inevitable Defeat of Mister and Pete" premiere during the 2013 Sundance Film Festival at Library Center Theater in Park City, Utah yesterday.
The ladies kept it fab in the snowy city as they premiered Alicia's new movie.
The film (produced by Alicia Keys) tells the story of two inner-city kids who are forced to fend for themselves over the summer after their mothers are taken away by authorities.
In the film, Jennifer Hudson breaks from her "good girl" image and stars as a character with a heroin addiction.
Jen spoke about her role saying, "I've never had a drink before, I've never been drunk, unsober, in my entire life… I would never get a tattoo! It could not have been the furthest thing from myself."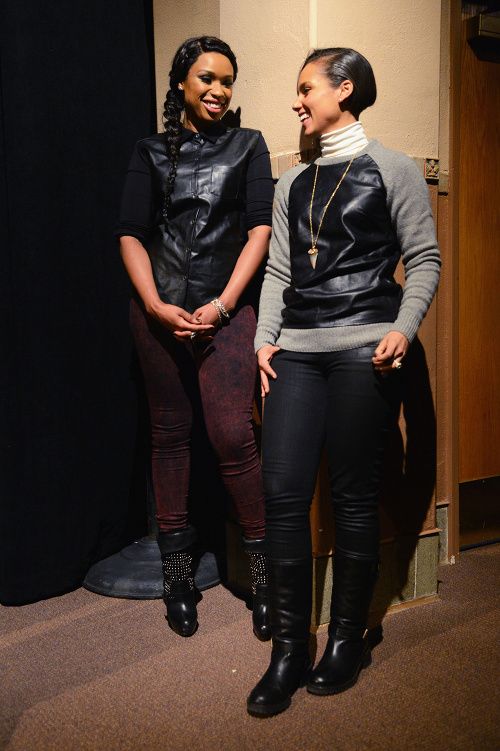 The film also stars "Smash" star Jordin Sparks.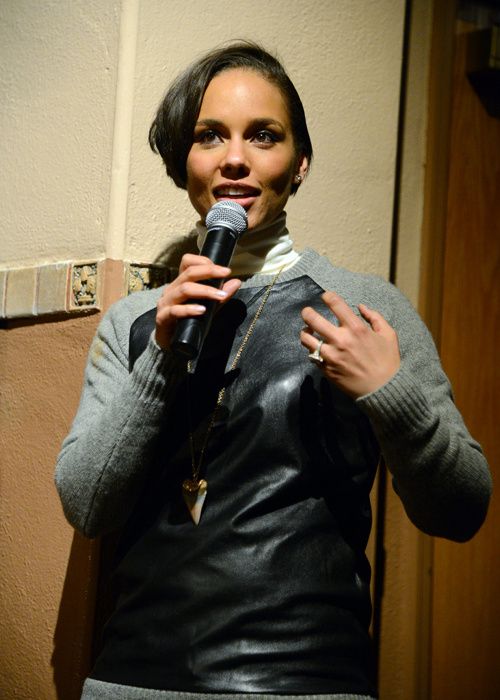 And Alicia, who'll be singing The National Anthem at Super Bowl XLVII, also wrote the film's movie score. Of course.
Watch Jen discuss the film here:
And coming to the small screen....
Mary J. Blige and Angela Bassett star as Dr. Betty Shabazz and Coretta Scott King in Lifetime's newest movie 'Betty & Coretta' debuting February 2nd at 8PM EST. The extraordinary movie follows the women behind the men of the Civil Rights Movement. Watch the sneak peek above.