GORGEOUS GALS: First Lady Michelle, Sasha & Malia Obama Hit The Children's Inaugural Ball + Usher Performs
Jan 20 | by Natasha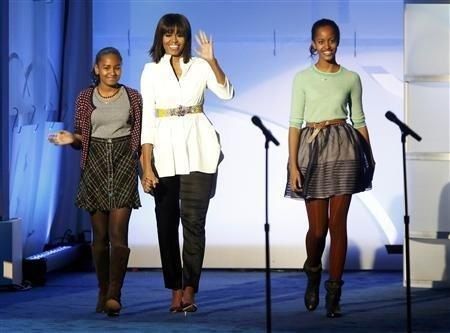 Gorgeous alert! First Lady Michelle Obama took her bangs for their first party run at last night's Children's Inaugural Ball in Washington D.C. Check out our YBF First Lady making a fab appearance with daughters Sasha & Malia to the concert every kid would have loved to be at.
Pics inside...
With over 5,000 military kids and their parents attending the big Children's Ball at the Washington D.C. Convention Center last night, it was a big night for everyone involved. First Daughters Sasha & Malia led the way in their cute looks for the night, and their mom Mrs. O looked fabulous as usual in a long white button down Alexander McQueen tunic, belted with a yellow sash with a sparkling brooch, and black satin pants.
First Granny Marian was there to support of course.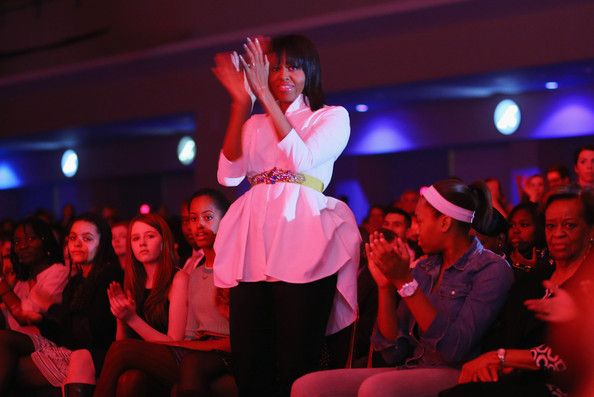 And everyone cheered on Katy Perry and Usher as they took the stage to perform.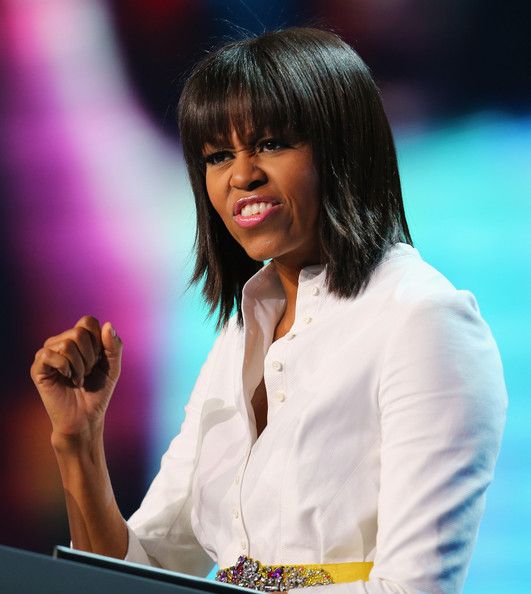 Both Mrs. Obama and Dr. Jill Biden hosted the event through their Joint Forces Charity and were on hand to speak to the crowd. FLOTUS told the crowd, "My very favorite part of this entire weekend is being right here with all of you."
Ok we see you in those boots Dr. Jill....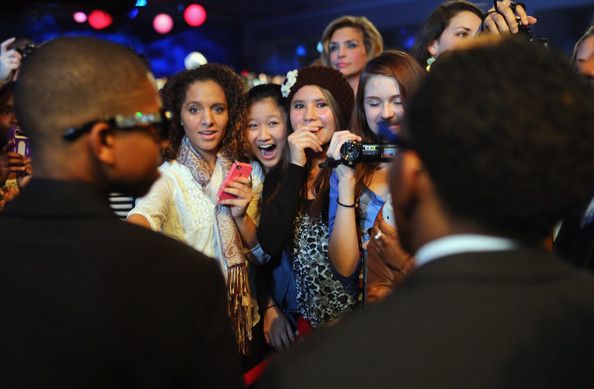 The girls screamed their heads off for Mindless Behavior. We hear they gave a special shout out to the Obama daughters....who were extra giddy on the front row. How cute!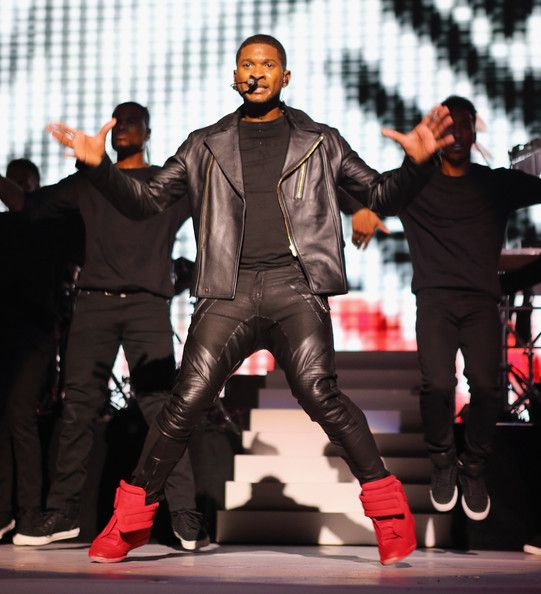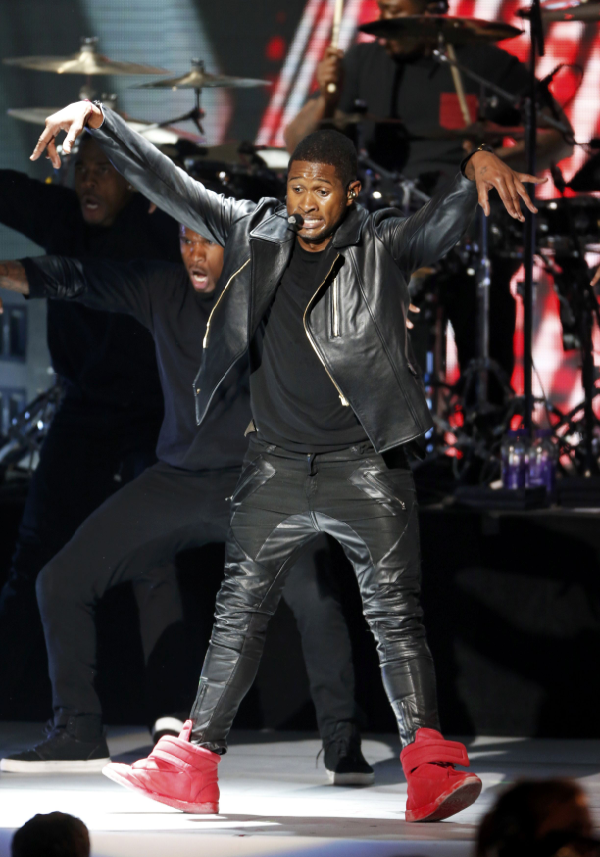 Usher and his red sneakers took the stage for a laser-filled performance. And the event was emceed by America's Got Talent host Nick Cannon.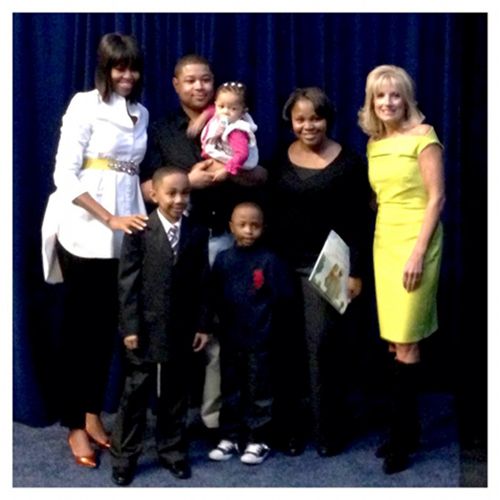 And the First & Second ladies snapped pics with military families backstage.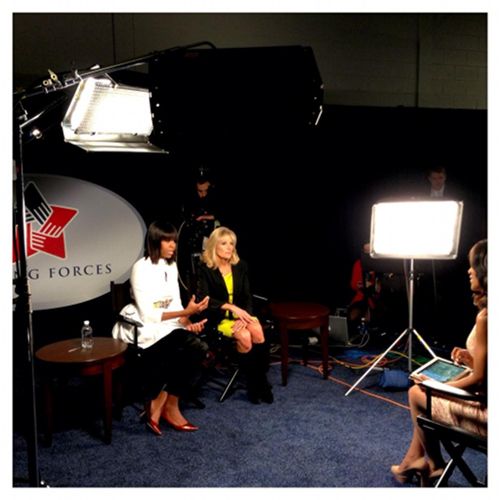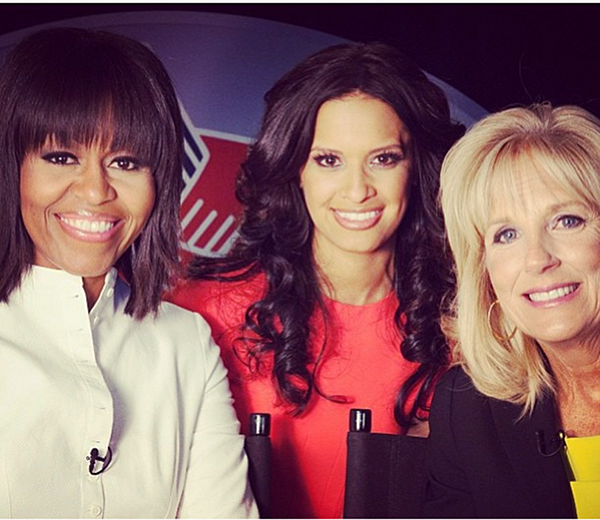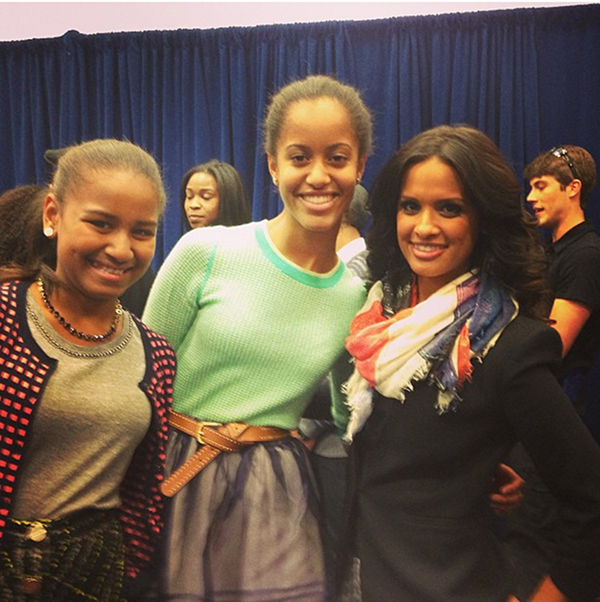 Rocsi Diaz posted a few pics from her interview with the fab ladies for "Entertainment Tonight." She says Sasha & Malia told her they are huge fans of "106 & Park." Interesting....
But earlier in the day, the President and Mrs. Obama celebrated the National Day of Service by helping out with a decorating project at a local D.C. school, Burrville Elementary: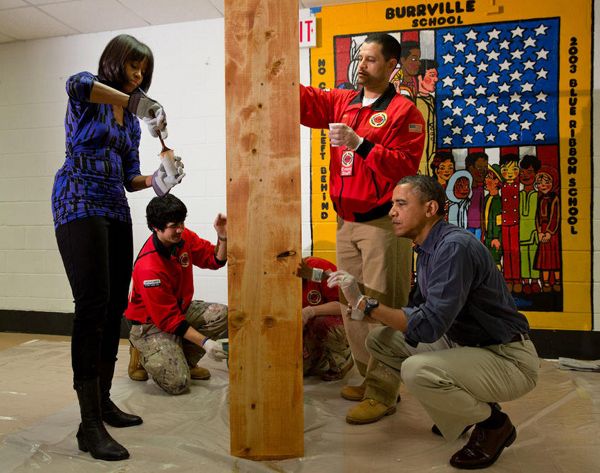 Loves them.
Pics: FLOTUS' Twitter