INAUGURATION DAY: The Obamas Make a FABULOUS Pre-Inauguration Stop At Church
Jan 21 | by Natasha
It's about that time! President Barack Obama, accompanied by his daughters Sasha and Malia, First Lady Michelle Obama and mother-in-law Marian Robinson, were spotted arriving at St. John's Church this morning before the Inauguration event begins. We've got the pics and the fab designers the First Fam is rocking inside....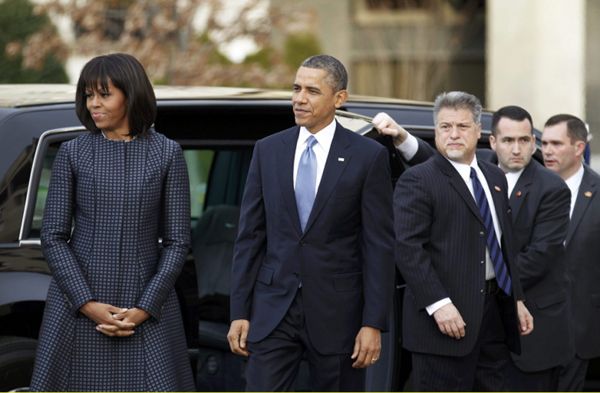 It's his second Inaugural event...and all the pomp and circumstance has just begun. But before the Prez takes the stage on the Capitol steps within the next hour, he made sure to take his family to church. We all need a little Jesus these days.
First Lady Michelle is keeping it All American, obviously, today rocking a blue Thom Browne A-Line perfectly tailored coat with light grey J.Crew kitten heeled pumps.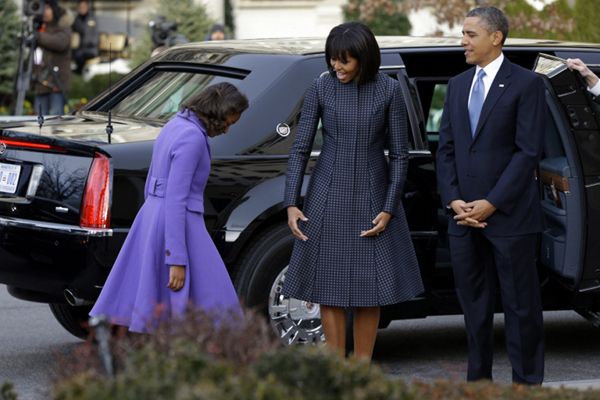 Sasha & Malia both rocked looks from J.Crew as well. And the President is looking quite dapper color coordinating with the fam in his suit and baby blue tie. As we type, the Obamas are entering the Capitol as the Inauguration ceremony begins.
Last night: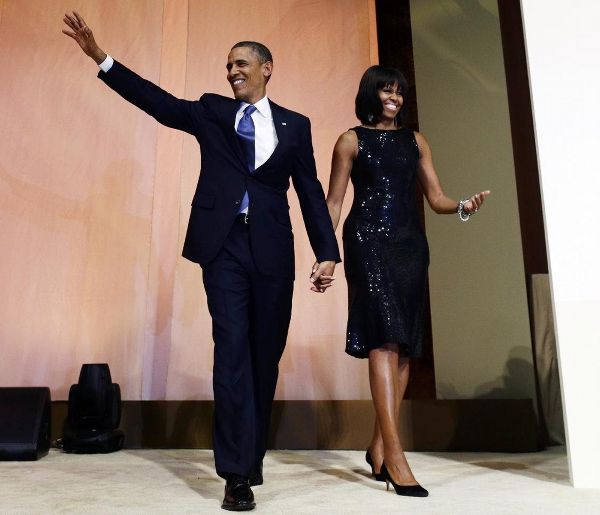 FLOTUS rocked a black sequins Michael Kors dress for a fab night out at an inaugural reception for the 57th Presidential Inauguration at The National Building Museum. Our First Couple greeted Vice President Joe Biden and Jill Biden before they spoke to supporters and donors in DC: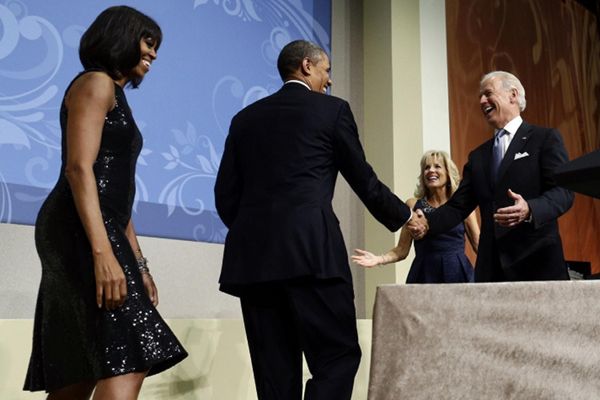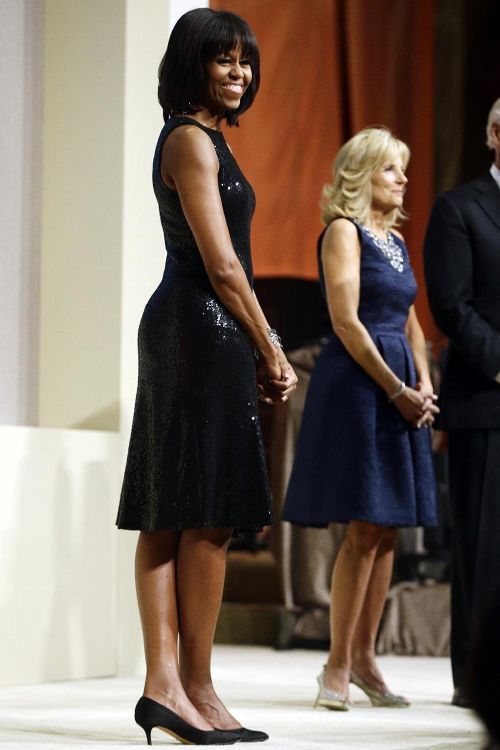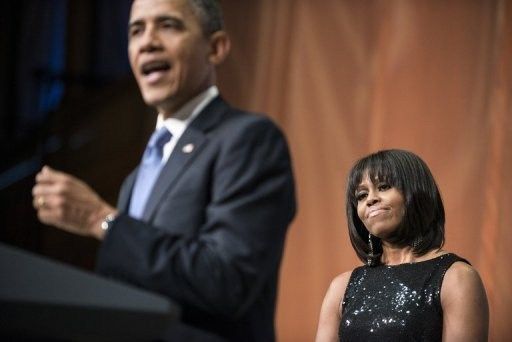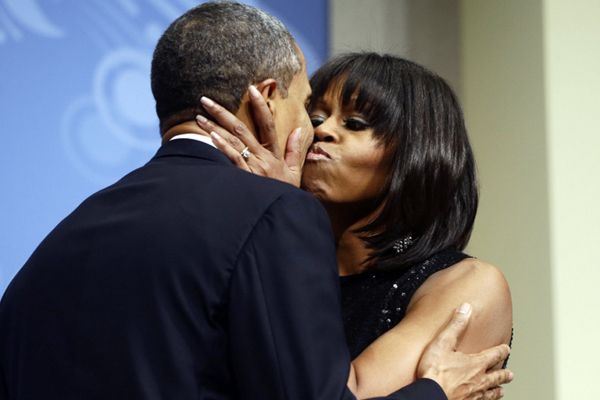 Flawless. Stay tuned for the live stream of Inauguration 2013....
Pics: AP