WATCH President Barack Obama's 2013 Inauguration NOW! (Live Stream)
Jan 21 | by Natasha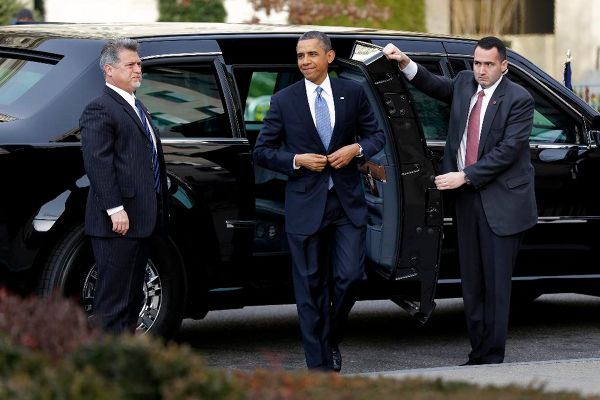 President Barack Obama has officially made his entrance on the US Capitol steps as we kick off the 2013 Inauguration. We've got the live stream and deets inside....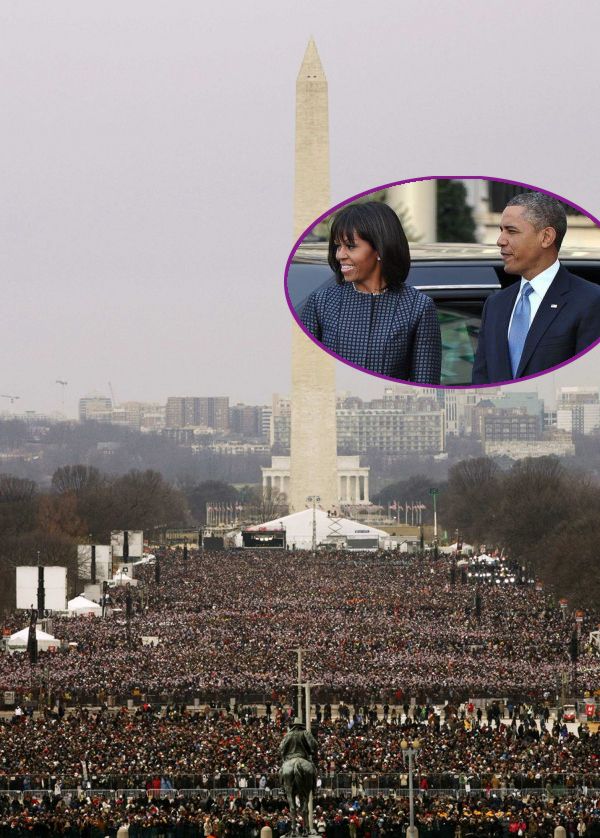 The live stream is below:
President Barack Obama, who will be using both Martin Luther King, Jr.'s bible (in recognition of today's MLK birthday observance) and President Abe Lincoln's bible for his swearing in today, tweeted this morning, "I'm honored and grateful that we have a chance to finish what we started. Our work begins today. Let's go. -bo"
And he made a dapper entrance in his dark blue suit and light blue tie at the US Capitol just minutes ago.
First Lady Michelle looks simply stunning in her Thom Browne coat dress and she has swapped her J.Crew heels or knee high boots as it's pretty chilly in D.C. today.
The Obama daughters, also in J.Crew for Malia and Kate Spade for Sasha, have already made their entrance as they rock blue and purple looks.
Celeb spottings so far: Beyonce & Jay-Z, Marlon Wayans, and Omar Epps. And we can't be the only ones who caught Jesse Jackson's fresh perm. Just sayin'....