Tyga Says FATHERHOOD Has Matured Him + A$AP Rocky's "Long.Live.A$AP" #1 + EVE DROPS "Lip Lock" RELEASE DATE + T. Boz's "Champion" SINGLE
Jan 23 | by _YBF
Tyga dropped by "106 & Park" where he premiered his video for "Dope" featuring Rick Ross and chatted about fatherhood. Watch the video inside and get info about A$AP Rocky's #1 debut, Eve's Lip Lock release and T. Boz's "Champion" single....
Tyga, who drops his Hotel California disc on March 26, appeared on "106 & Park" yesterday where he talked about his T-Raww sneaker collection and fatherhood.
Since the birth of his 3-month old son King Cairo, he says,
"It definitely matured me a lot and made me appreciate life a little bit more." He added, "It's not really a challenge. It's actually fun 'cause I'm a young parent. At the same time, I'm still enjoying my life."
And when it comes to sharing the details of life with his son and baby mama Blac Chyna, he said,

"Some people try to hide as much as they can about their personal life, but I just wanted to share it with the world. It's a blessing."
Watch the interview here:
And in case you missed it, watch Tyga and Rick Ross' fur clad "anti-PETA" video "Dope":
And on the music charts....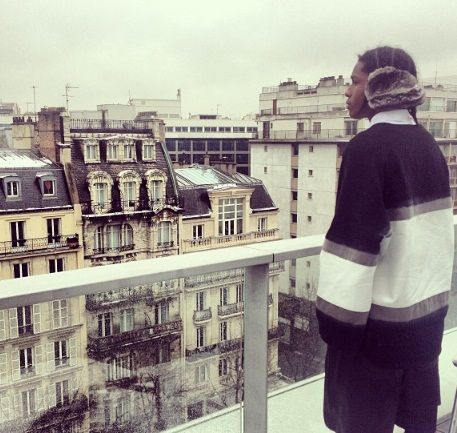 A$AP Rocky (who recently instagrammed a pic from his balcony in Paris where he's doing the Fashion Week thing) celebrated a No. 1 debut on the Billboard 200 with his Long.Live.A$AP. The "Goldie" rapper, who's done songs with Lana Del Rey ("Ridin") and Theophilus London ("Big Spender") sold 139,000 copies and is the first debut album to reach No. 1 since 2 Chainz's Based On a T.R.U. He told MTV news,
"Having a #1 album is just crazy alone because we leaked a month early—a whole month. That means that people just really wanted to support. It must mean that the proof is in the pudding and people appreciate art again. I'm just thankful, man."
Next up for A$AP....Rihanna's Diamonds tour. Congrats....
Also in music....
Eve has dropped a "She Bad Bad" (Remix) featuring Pusha T and Juicy J. In addition to the remix, she's also revealed that her long-awaited disc Lip Lock will hit the shelves on May 14th. And it's been A LONG TIME coming....
And in other single releases.....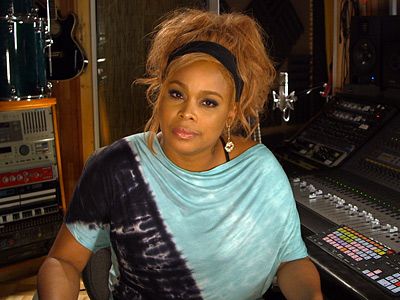 T-Boz has released a new single called "Champion." The "Totally T-Boz" star plans to donate proceeds from the sale of the single to sickle cell and leukemia foundations.
Listen to "Champion" here: