Evelyn Lozada & Shaunie O'Neal Tape Season 5 Of "Basketball Wives" ..While Doing Some Shopping
Jan 24 | by Natasha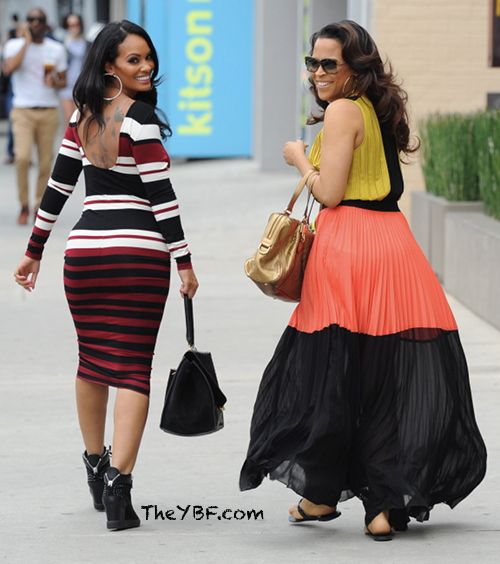 "Basketball Wives" Season 5 taping is underway. And after half the cast got the axe at the end of last season, we know so far that besties Evelyn Lozada & Shaunie O'Neal are returning with a lot to say.
Pics of the fresh faced ladies filming while shopping inside...
Out in L.A. yesterday, Evelyn showed off her new dark hair color for the "BBW" cameras while rocking a tight striped dress and wedged heels. The author and Latina mag fitness spokeswoman looks happier than ever while shopping it up with her boo Shuanie O'Neal. So whether the rumors are true that she and Chad have reconciled (she exclaimed on her Twitter today that they are not together), whatever's going on, it's working for her.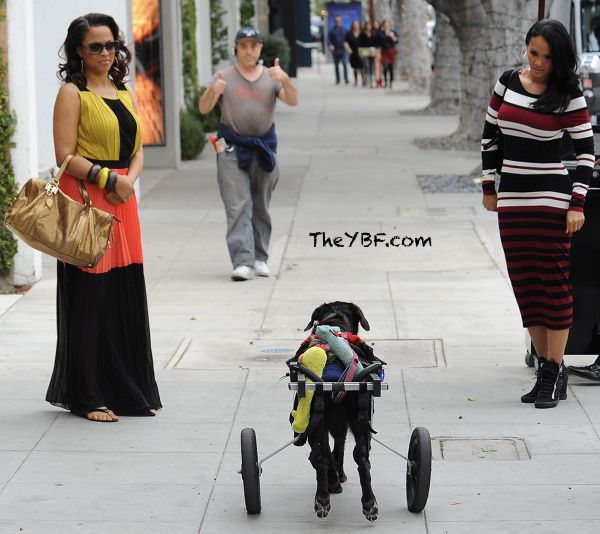 Shanuie, in a cute multicolored maxi dress, and Ev watched a dog on wheels spin by as they shopped on Robertson Blvd in L.A. yesterday while the cameras rolled.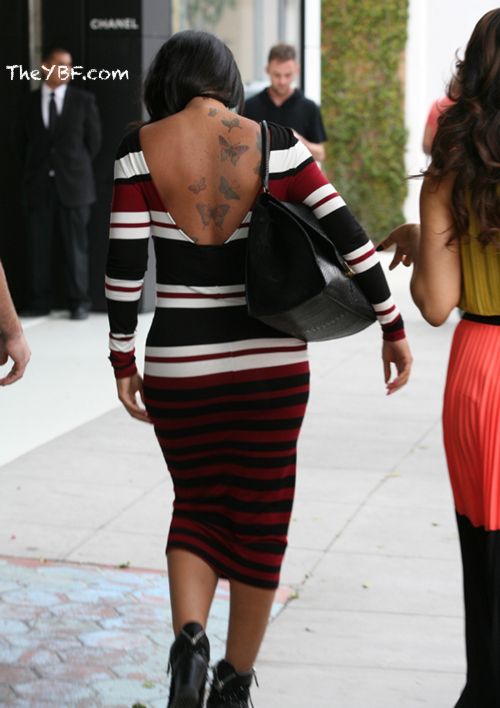 The Ev & Shaunie twosome spoke a little while ago to VH1 about what to expect from Season 5:
"We never go into a season saying, 'Hey, well this is what we're going to do. I know it's been—especially last season was a little crazy, but we kinda just go with the flow. We're hoping it's smooth rolling next season."
And Evelyn also said what we already knew, she hangs out with Shaunie all the time, but only sees the other chicks when it's time to film.
"Evelyn and I keep in contact and we do stuff together throughout the year, but when it comes to everybody else, it's kinda like we just get together when it's time to do a show."
Is anybody else wondering who the next victims cast members of "BBW" will be?
Pics: Splash