Karrueche Goes TOPLESS & Nude Bottom'd For ROLLING OUT, Hangs Out With Chris Brown At Draya's Birthday Bash
Jan 24 | by Natasha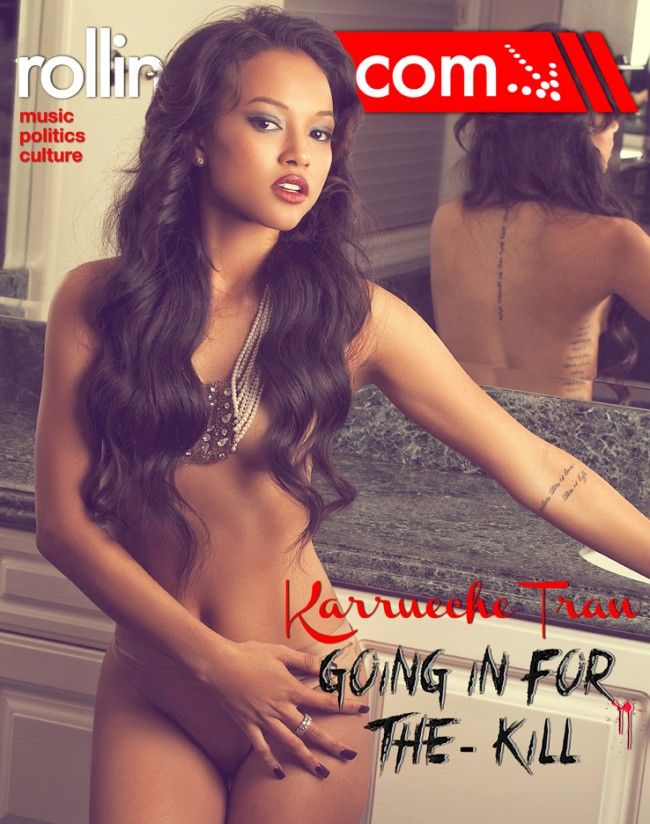 Karrueche Tran is playing no games when it comes to making sure her name stays in the mix....even after Chris Brown has dumped her. The creator of The Kill clothing line is covering the new issue of ROLLING OUT magazine....in nothing but nude panties.
Check out her pic plus what she now says about Chris & Rihanna inside....
Yep, we had to do a double take too as we weren't sure chick was rocking any bottoms at all. But Breezy's sometimes-ex-boo is showing off her tatts, perky boobs and more for the new cover of Rolling Out magazine.
She went down to Atlanta last week and made it her mission to meet Tameka "Tiny" Cottle's hairstylist Shekinah. And that she did. They actually let Shekinah do a video interview with her for the magazine....and y'all already know foolish questions ensued. That's why we love her.
In part 1 of the video, Karrueche addressed the rumors abut whether Chris even knows he's wrong (he does), that he bought her a home (he didn't), and if he's really with Rihanna (we'd have to ask Rih).
On her current relationship with Chris
"It is what it is at this point. We're still gonna be friends. Because at the end of the day he was my best friend. And we have a business together. There's no way around it."
On the breakup
"Any breakup is going to be terrible. I had my moments. I put that all in the past now."
On how she felt about Rihanna before Chris
"She's dope but..."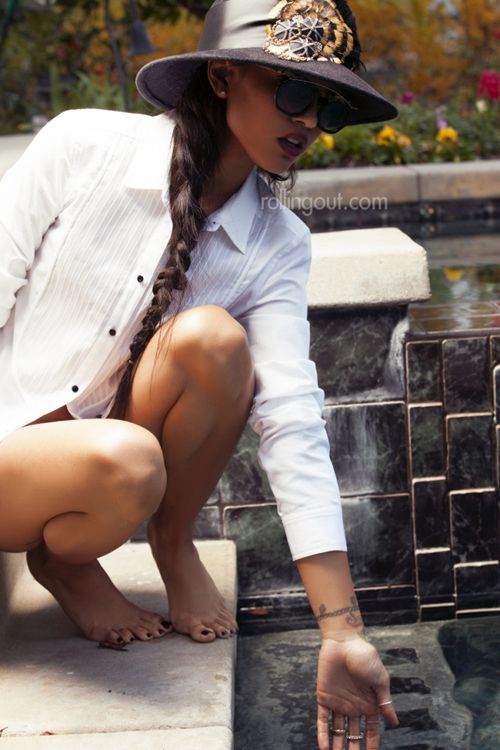 And from the magazine's interview:
"The most challenging part about the attention was the negativity and the misconception from some people," Karrueche reveals. "People only see you in blogs and they think they know everything about your life. There are things that go public and everything that comes out is not the truth."


Short and to the point. Meanwhile, Kae wasn't lying when she said she and Chris can't avoid being "friends." The two hit up Chris' other ex, "Basketball Wives: LA" star Draya Michele's, birthday party last night in L.A.: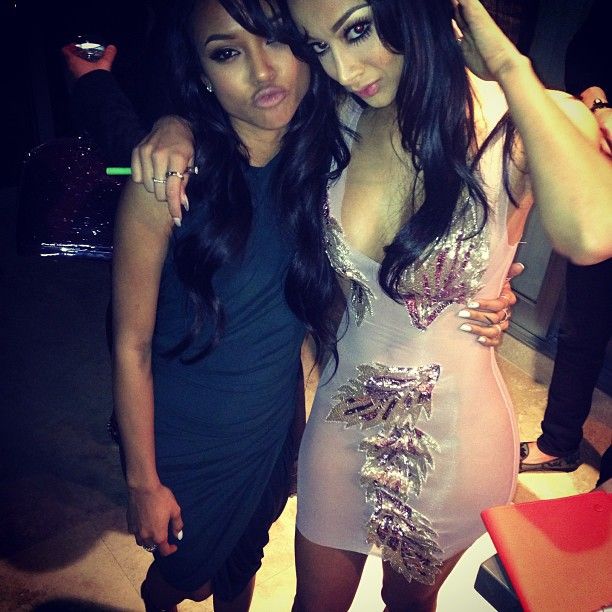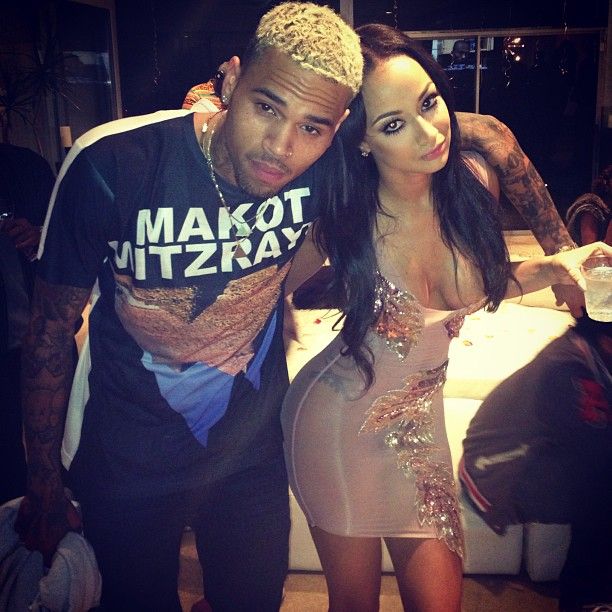 The trio has been spotted hanging out a lot over the past year. Something tells us none of them are strangers to threesomes...with each other. Just a thought.
Check out Shekinah and Kae chop it up for Rolling Out below:
The ladies also did lunch and shopping and played a session of "Truth or Dare." Check out the full interview over at Rolling Out.
Photog: DeWayne Rogers