FALSE ALARM: Lil Wayne's Still Got His Dreads....But Apparently No Stylist
Feb 01 | by Natasha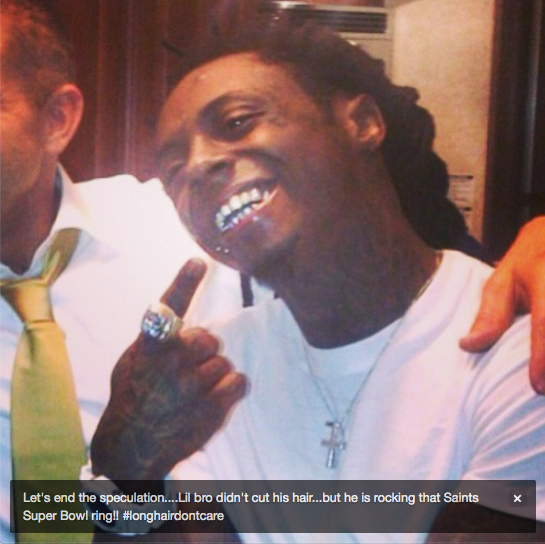 False alarm people! Apparently Weezy is NOT dread free in 2013. We, along with most people, mistook his half-done hair for him cutting off his braids completely. But they're still in tact. Picture proof inside...
Weezy's YMCMB homie Mack Maine (pictured below) posted the above pic to clear up the hoopla surrounding Weezy's braids today. And from the side view, we can see those dreads are still (mostly) in tact.
While a previous pic with Wayne & Big Boi from last night led folks to believe he was free of the dreads, it turns out, he just doesn't have a hair stylist. That's the only excuse we can come up with why his dreads look this whooped.
There's something to be said for a man who can keep his braids looking well moisturized and well kept. But it seems Weezy loves his unkempt look. That explains why he threw that hat on during his MaddenBowl performance last night.
So...there you have it. Thanks Mack Maine for the heads up.