POST GAME: Beyonce Parties With Kelly Rowland, Ray Lewis & MJB, Speaks After Superbowl Makes TV Ratings History + Drops ROYAL Inspired TV AD For UK Tour
Feb 04 | by Natasha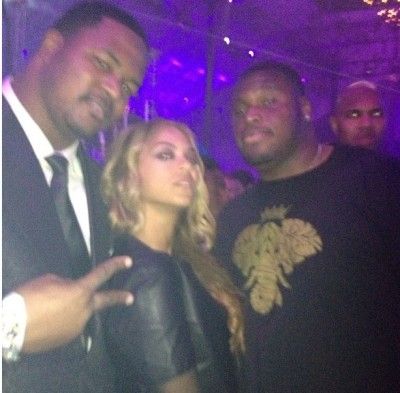 It was the biggest night in TV history. Literally. And the biggest winners of the night--Beyonce & The Ravens--celebrated by hitting up a post game party in N.O. We've got pics and video of Beyonce right after her performance inside, plus her new Royal inspired UK TV ad...
Beyonce (and Jay-Z too) joined up with Superbowl Champs Ray Lewis, coach John Harbaugh and the Ravens team and their families for a huge post-game celebration party last night. The big game has officially been touted as the most watched TV program in ratings history.
Which means it beat out last year's numbers. *UPDATE* The NFL has posted the final numbers: 164.1 million viewers, topping the past four Superbowls and all tv programs.
The diva was spotted in a pic (above) with Ravens baller Bryant McKinnie, and yeah we see Julius back there.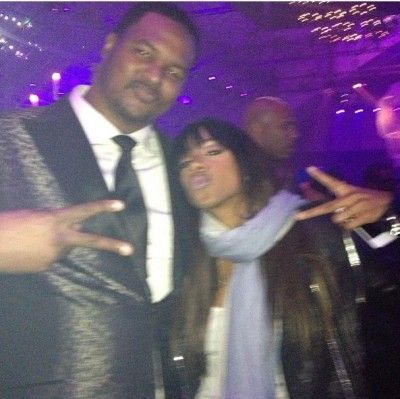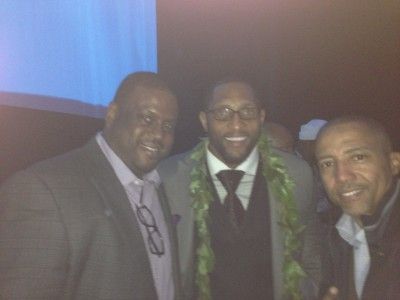 Kelly Rowland and Kevin Liles also came through to celebrate with Ray Lewis and the crew.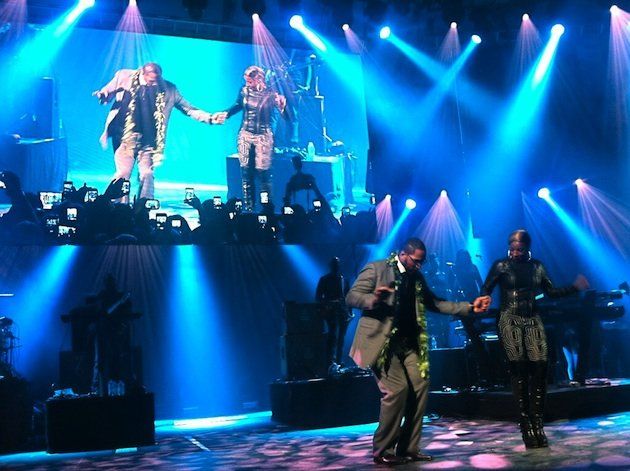 The bash was hosted by Ravens owner Steve Bisciotti and featured a live performance by Mary J. Blige, who invited Ray up to the stage to teach her his famous "squirrel dance."
And just moments after Bey took the stage, OMG Insider caught up with her backstage. And despite being a bit out of breath, she said excitedly, "It's a live television show, it's the biggest show in America, and there's so many things that could happen and God was on my side."
Check out the video above.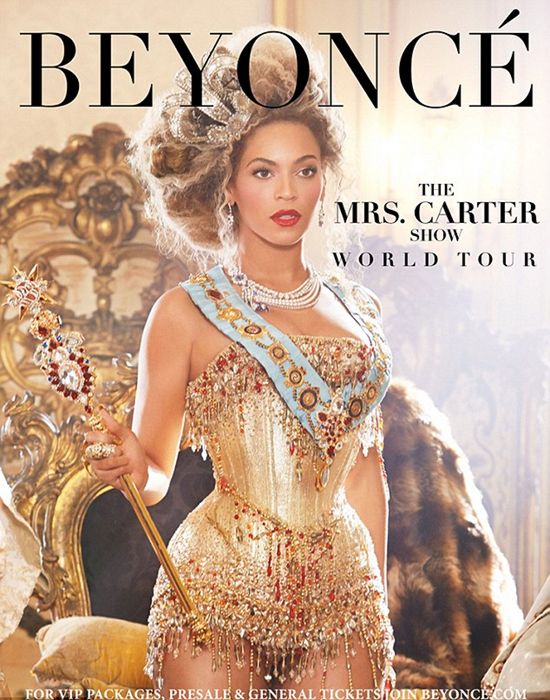 By now, you've heard the announcement for the upcoming "The Mrs. Carter Show" World Tour. And she also just dropped her television ad for the 4 dates in London this May. Royal inspired of course:
PS: Check out the face of her hubby inside her necklace as the camera zooms in on it.
Pics: Baltimore Ravens/Twitter/Youtube