Chris Brown, Rihanna & Karrueche Tran PARTYING At SAME Hotspot + Tony Parker ADDS Chris/Frank Ocean BRAWL To HIS $20 Million LAWSUIT
Feb 05 | by _YBF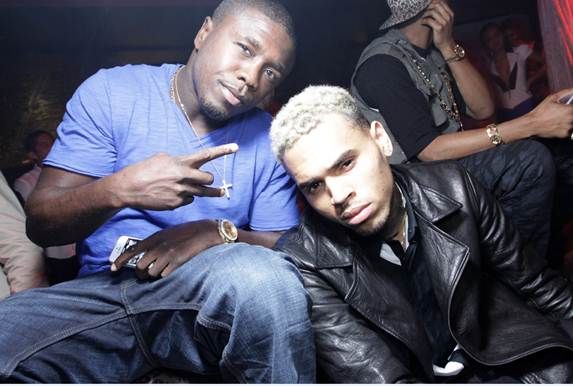 Chris Brown spent Super Bowl Sunday at Greystone Manor with Rihanna, but things got awkward once Karrueche Tran arrived! See party pics inside and find out how NBA baller Tony Parker is using Chris' fight with Frank Ocean to his advantage.
While Beyonce was shutting it down in New Orleans, Chris Brown, boxer Andre Berto (above), Rihanna and a group of his friends were pouring it up at Team Hennessy's SuperBowl party at Greystone Manor in Los Angeles, California.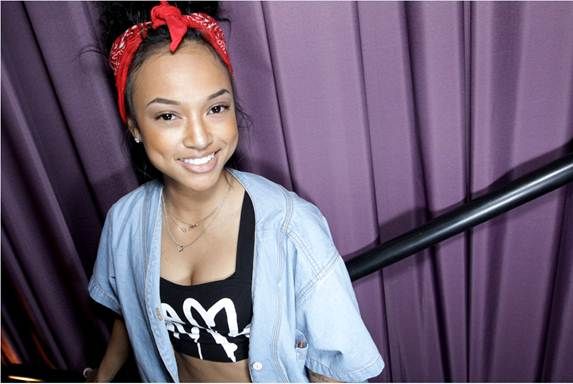 It was just a normal celeb-filled night with Hennessy V.S drinks...until Karrueche Tran arrive at the club with her alleged new man (who could just be a friend). Her arrival definitely changed the social dynamics of the hotspot and suddenly the guest list started changing.
Our spies tell us that as soon as Karrueche and her man hit the door, Rihanna and Chris were seen fleeing through an exit door to avoid any confrontation. We wonder what Chris and RIhanna did after they left the club, but that ain't "Nobody's Business."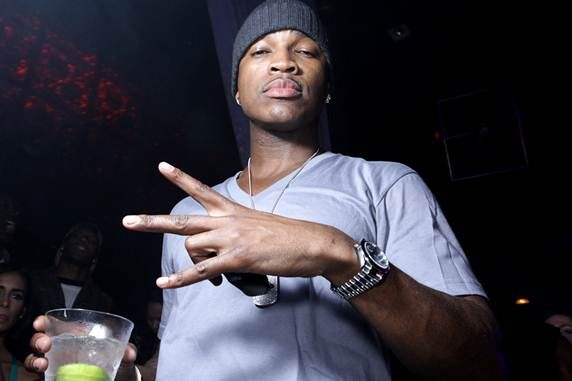 Chris wasn't the only headliner at the establishment as Ne-Yo was also at the hotspot.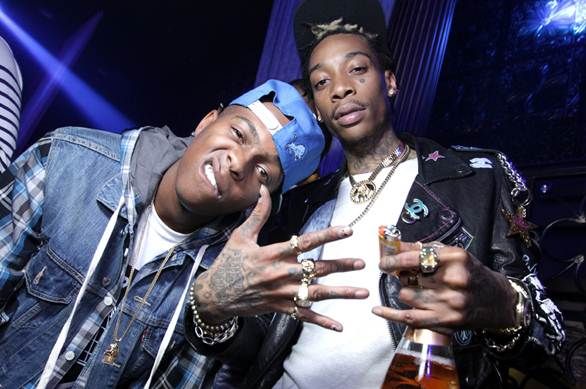 And "father-to-be" Wiz Khalifa was also seen partying with the likes of Sean Kingston, DeRay, Davis, Soulja Boy (who recently split with rapper Diamond), Damien Dante Wayans and more.
And in other Chris related news.....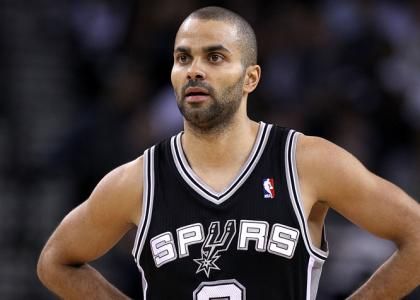 San Antonio Spurs baller Tony Parker is hoping to use Chris Brown's latest brawl to his legal advantage. We told you a while back that Tony had filed a $20 Million lawsuit against NY hospot WIP for being negligent in security and supervision which resulted in his getting an injured cornea during the Chris Brown/Drake brawl last year.
And now that Chris has been involved in a fight with Frank Ocean, Tony has updated his lawsuit with the latest brawl details hoping to prove that WIP should have never let Chris inside the club in the first place.
And to strengthen his argument that Chris is a loose cannon and the club should have known better, he's also including details about Chris' 2009 assualt on Rihanna.
It seems like Tony may be building a case for why Chris Brown shouldn't be allowed in nightclubs...and why he deserves some serious cash for his injuries (which led to him not being able to play on the US Olympic team). We bet the folks at Greystone Manor will be watching this closely.
Photos: Hennessy V.S