HOUSE PORN: John Legend & Chrissy Teigen Take Us INSIDE Their GORGE Hollywood Hills Home In 'Architectural Digest'
Feb 05 | by Natasha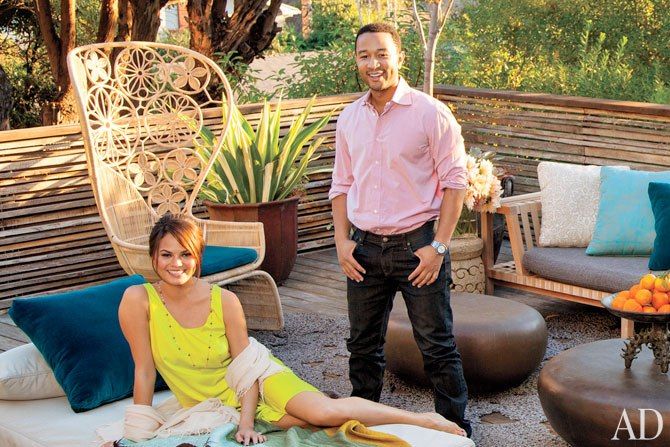 John Legend and his fiancee Chrissy Teigen are showing off their gorgeous Cali home. And thanks to Architectural Digest, we're getting all the details on their domestic bliss in the Hollywood Hills.
Pics and deets inside...
He's already got 9 Grammys (and a room to house them). And a vintage 1960's inspired laid back Hollywood home. So 34-year-old John Legend let the much respected house porn magazine Architectural Digest delve into his designs. By the way, he says he found his designer, Don Stewart of the L.A. firm Desiderata Design, through his G.O.O.D. Music head honcho, Kanye West. Kanye was also a client.
John on the couple's design style
"Our style is chic and tailored but also earthy and casual. Since this is our first home in Los Angeles, we wanted it to feel right not only for us but also for this city."
Don on the Asian influence
"The first time we saw the house we were really inspired by the overall vibe. I told John and Chrissy that it reminded me of a Thai temple. That Asian influence was something they responded to, especially since she is half Thai."
Check out the rest of the pics of their indoor-outdoor living--with a Yamaha piano, silk shag carpeting, teak cabinetry, and sea grass walls-- below: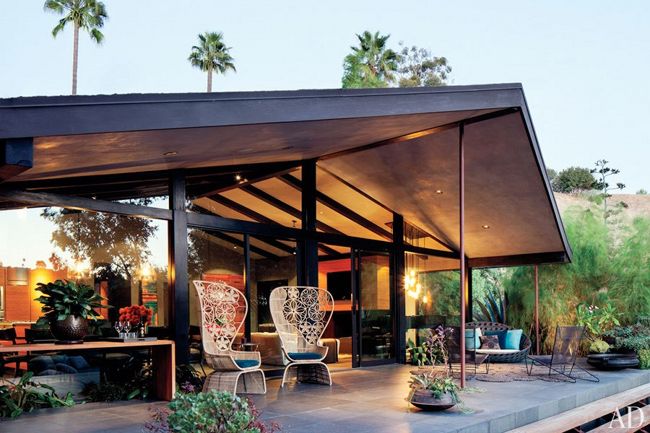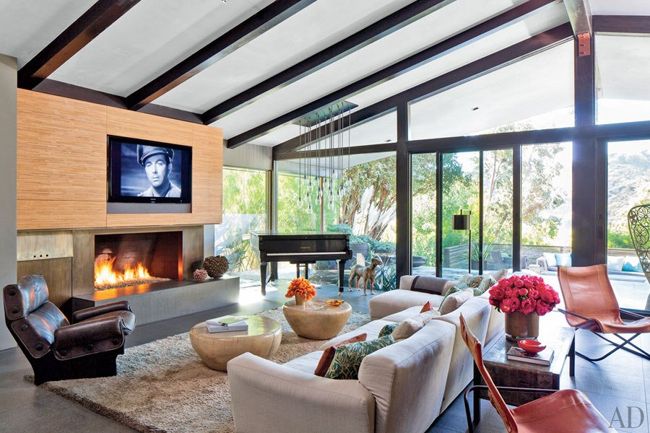 John will be leaving his serene home for a while later this year for an international tour, and will be releasing his new album, Love in the Future.
Photography by Roger Davies