T.I. Rocks The Cover Of THE SOURCE, Talks Comedy Role In "Identity Thief"
Feb 05 | by Natasha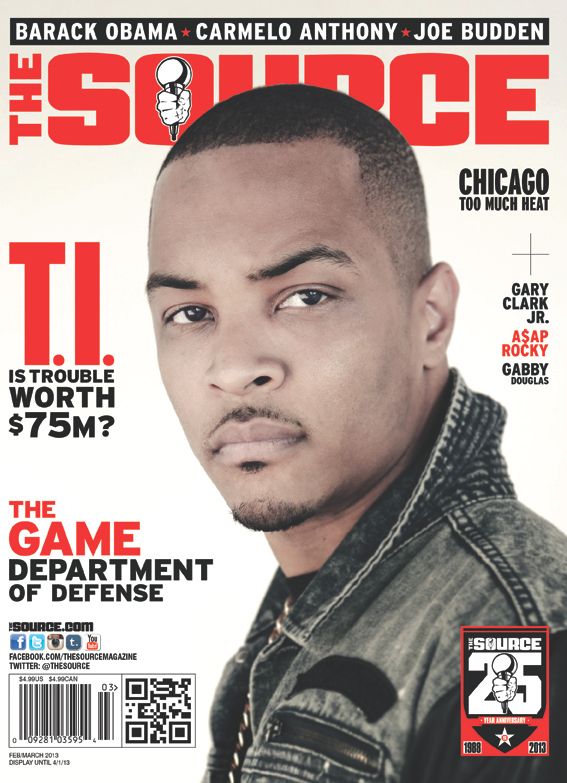 T.I. is covering the Feb/March 2013 issue of The Source magazine. And he's revealing deets about his first comedy role in the newest funny movie hitting theaters, Identity Thief.
Mr. Harris is still getting his Hollywood on. In addition to dropping albums, he's still hitting the major box office films. He told The Source about his role in the upcoming Melissa McCarthy & Jason Bateman movie Identity Thief.
"It's my first comedy so I'm looking forward to seeing that. I just want to keep my tools sharp…. Different people see T.I. in different ways. As long as they ain't giving me a rapper. That's what I don't want to do. Anything else, I'd pretty much be open minded within reason of course."
Good move TIP.
He also gives some in depth revelations about his post-prison family life and dealing with keeping things on the up and up.
"Everybody's gonna have their ups and downs. Just because I'm a celebrity, that doesn't mean that I'm exempt from humanlike faults."
Identity Thief hits theaters this Friday.