The Game Shows Off His New "The Chronic" Tatts, Works Out With LaLa & Friends....And Looks HOT While Sweating It Out
Feb 06 | by Natasha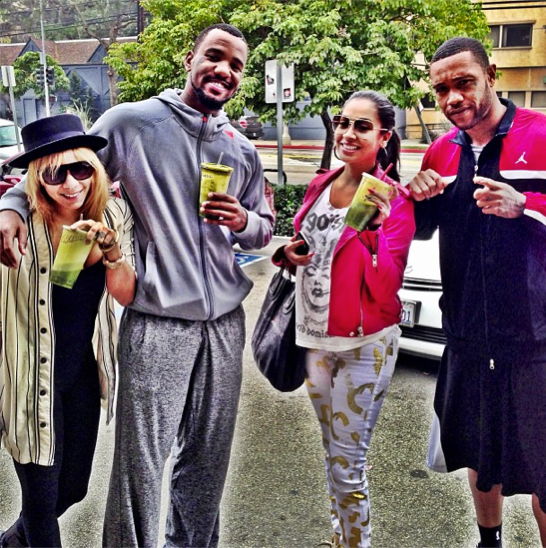 Rapper The Game has been on a serious health kick lately. And it's paying off. He's even gotten his fellow VH1 reality fam LaLa Anthony in on all the work out plans and juicing. Check out how they sweat it out, and Game copping three tattoos in one day....
The Game has been tweeting pics of his workouts at Runyun Canyon in L.A. And now that he's started a new 7-day-plan of drinking his meals and working out hard with trainer Byrd. Oh, and this is Game's second 60 days of Fitness regimen.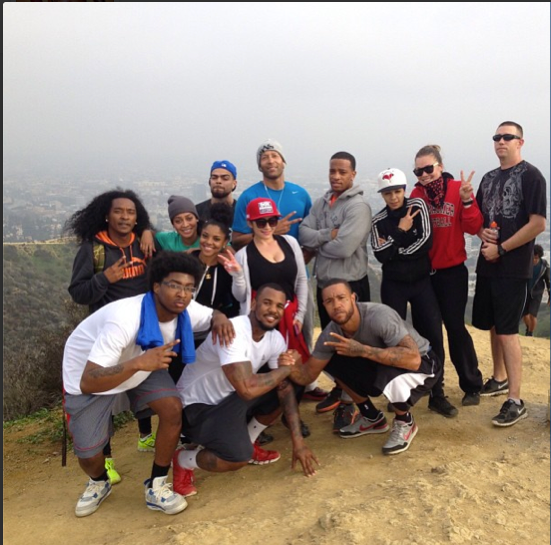 Once LaLa saw the results Game posted on Instagram, she said she wanted IN. And that she is. Game, La (whose new season of "LaLa's Full Court Life" kicks off February 18th) and Po kicked off the first 7 days of the plan this week, and snapped pics picking up their juices and working it out in the Canyon yesterday: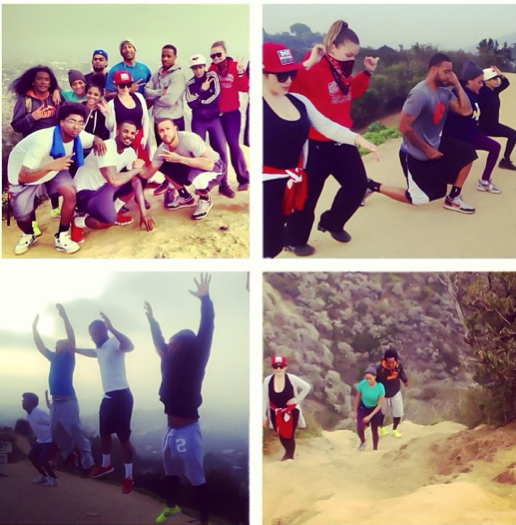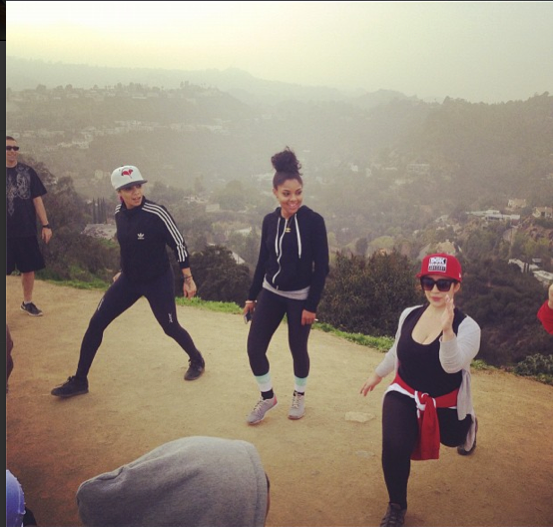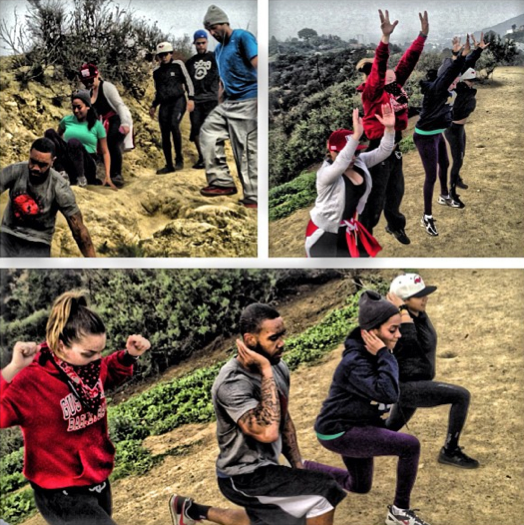 Get it.
Oh, and this is what Game's arms look like now. We've always thought he was a cutie in a bad boy way. But damn. Looks like that calling off the engagement situation with long time girlfriend Tiffney Cambridge has done a body good. (P.S. Tiffney says they're still "committed to each other.)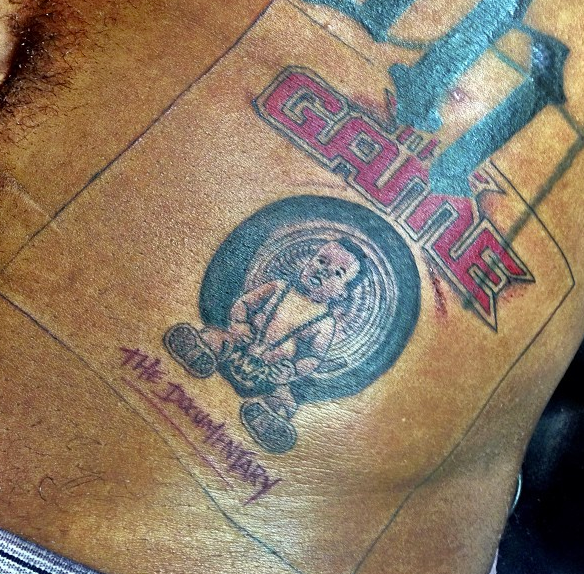 Meanwhile, he also copped three tattoos in 1 day yesterday. One was the album cover of Dr. Dre's iconic The Chronic. he said:
Gettin "THE CHRONIC" album tatted on the stomach... OUCH ! But when I think about what this album did for my city... The pain disappears. That's Life. #Compton
He also got one of his own album, The Documentary, with his son Harlem's picture. He said:
3rd tattoo of the day..... This one by the homie @petertattooist might be my favorite thus far..... #TheDocumentary album with my oldest son @harlemcarontaylor on the cover... #CLASSIC !!!!!!!
Yeah....we've got a thing for bad boys with tattoos. Sue us.
Pics: Instagram