Toni Braxton THREATENS RETIREMENT From MUSIC....Then BACKTRACKS (Kinda) + Will Smith REVEALS REAL REASON Willow DROPPED OUT OF "Annie"
Feb 06 | by _YBF
Singer, actress and reality star Toni Braxton hinted on "The Tom Joyner Morning Show" that she might be retiring from the music scene. BUT...she later backtracked. Find out why Toni threatened to leave the industry and what made Willow Smith really drop out of the "Annie" remake inside....
Toni Braxton, who's staring in the Lifetime film Twist Of Faith this month, called into "The Tom Joyner Morning Show" to promote her upcoming film and made a shocking disclosure about her future. She told Tom,

"I don't know if I'm going to be doing anymore music, I've said that before in the past but I don't know…"
She continued,
"I'm thinking, I'm singing in the movie. Ta-Da. Some gospel a little bit. I just don't know. Maybe I'm mad at music. I don't know what it is. I can't, my heart's not in it right now."
Tom and Sybil Wilkes (his co-host) asked Toni if record companies had stopped returning her calls and if that had affected her negative mood and she said,
"Not even that. They're actually calling and I'm like well 'I don't know if I want to do another record' but that's a blessing I guess but I gotta be in it, I gotta love it and maybe because everything that has happened to me I don't know."
We all know that Toni's days atop the charts seem like a footnote of the 90s. And coupled with her financial challenges, it's not hard to see why she might want to focus on television and movies.
But when pressed by Tom to say if she was retiring or quitting the business for good, she cleared it up and said, "No, I'm not trying to do that."
Hmmm....we guess the "Braxton Family Values" star had a change of heart during the course of the interview. In the meantime, Twist of Fate will premiere on Saturday, February 9, at 8pm ET/PT on Lifetime and fans can her Toni singing during the film.
In other movie news....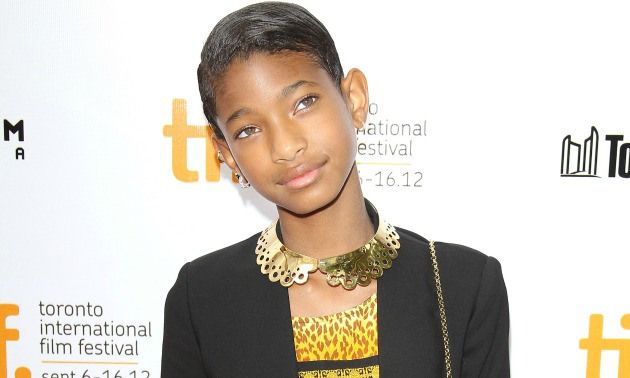 During a recent appearance at Temple University with Sister Soulah for their "Real Talk With Sister Souljah and Will Smith" panel, movie star Will Smith spoke candidly about how life in the spotlight was putting stress on daughter Willow. It was first reported that Willow had outgrown the role of "Annie", but now,Will says she made the decision to be a child...and not a child "star." He told audience,
Willow was supposed to be doing 'Annie,' we got Jay-Z to do the movie, got the studio to come in and Willow had such a difficult time on tour with 'Whip my Hair' and she said, 'You know Daddy, I don't think so' and I said, 'Baby, hold up! I said no, no, no, listen, you'll be in New York with all of your friends and Beyoncé will be there. You will be singing and dancing,' and she looked at me and said, 'Daddy, I have a better idea, how about I just be 12.'

I'm really learning through Willow the necessity that we have to snap ourselves back and refocus on the emotional needs of the people that we love. Someone's emotional needs can be very very different from your dreams and what you think they should be doing and where they are supposed to be."
Clearly, Will and Jada are the type of parents to put the interests of their kids first. Even though they believe in letting them "parent" themselves. So many other "Hollywood" stage parents might have force their kid to make the movie for their own selfish reasons. Not sure if Miley Cyrus or Lindsay Lohan could have opted out of anything...