Tracy Mourning SPEAKS OUT About DUI Arrest, Looks Forward To "Sharing Her Testimony"
Feb 11 | by _YBF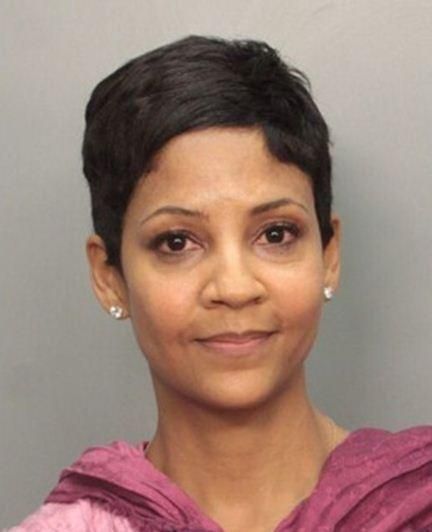 Tracy Mourning's mugshot has been released and now she's speaking about her DUI arrest. She says she looks forward to sharing her side of the story. Deets inside...
We told you previously about the shocking DUI arrest of basketball wife Tracy W. Mourning (who's married to former Heat baller Alonzo Mourning) in Miami. And now she's speaking out on her own behalf.
Though it was reported that Tracy had "bloodshot eyes [obviously from this mugshot], and slurred her speech...,failed a roadside sobriety test and refused an on-scene blood alcohol level test," a series of tweets from Tracy seems to suggest that there's more to the story. She said,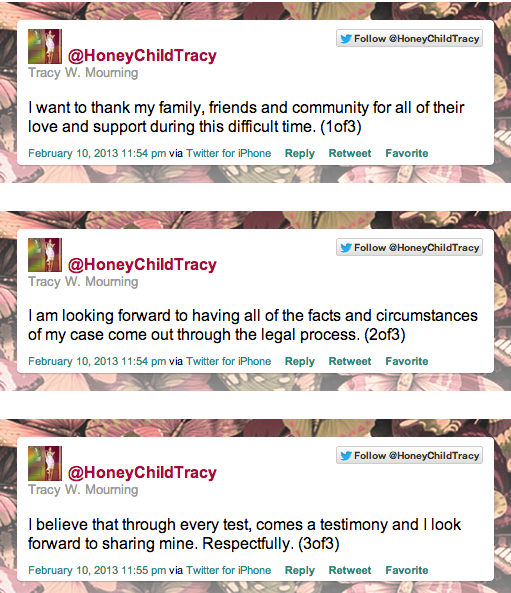 Since the police report's description of the arrest seems pretty cut and dry, we're not sure what other facts and circumstances are left to come out. But we'll give her the benefit of doubt and wait for that testimony. We don't know if she plans to give that "testimony" in court or at church but wherever it happens, we'll update you on the "sharing."
Tweets first spotted at HuffPo