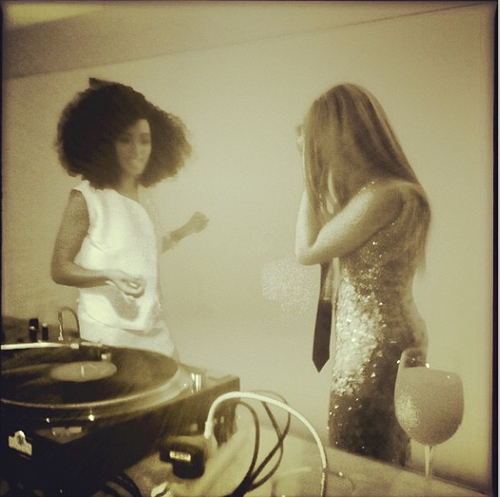 Everybody needs a Bounce break every now and then...especially when it's Mardi Gras Day and Solange is on the 1's and 2's. Check out little sis DJ'ing for Beyonce's "Life Is But A Dream" after party...and them dancing in their own world...inside...
Texas gals Beyonce and Solange put on DJ Jubilee's classic New Orleans Bounce track "Get It Ready" last night at Bey's HBO Documentary afterparty at Christie's.
Fashion designer Rubin Singer, who designed Mrs. Carter's Superbowl halftime show look, caught the twosome on video dancing behind the DJ booth. Solo was on the turntables and Bey had her hubby Jay-Z's tie around her neck.
Fun times.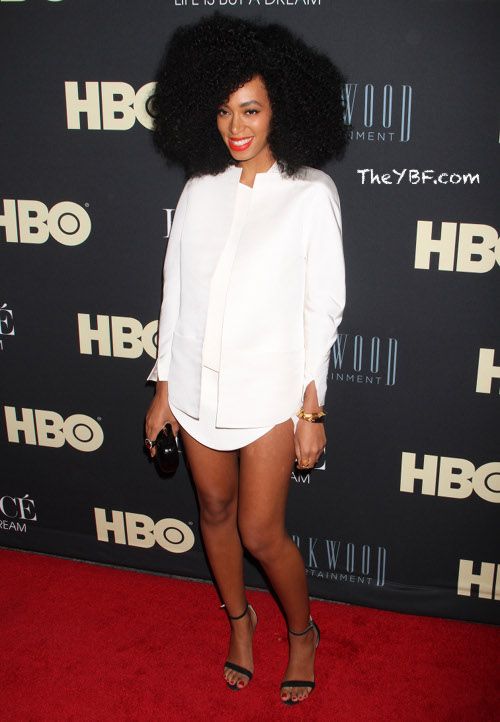 By the way, "Losing You" singer Solange--in addition to Trey Songz--just got added to the 2013 Essence Music Festival lineup's main stage. The announcement comes just days after her big sis was announced as a headliner.
It pays to keep it in the family as Solo is usually performing in one of the Superlounges during EMF. Movin' on up....