DMX Arrested...AGAIN...For Driving Without A License
Feb 13 | by Natasha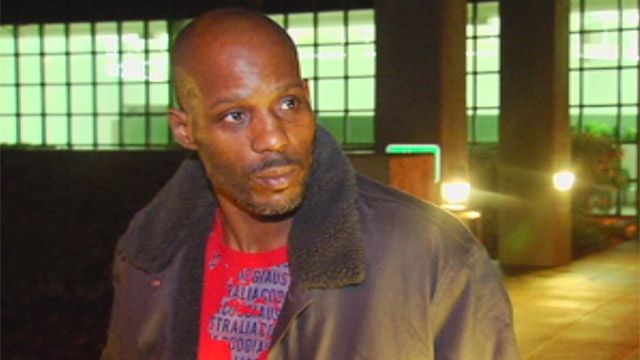 DMX is back on his jail ish. The rapper was arrested around 2AM this morning in Spartanburg, SC. All thanks to him ridin' round and gettin' it....without a license. Deets inside....
It's feeling like a while ago when DMX was getting arrested every other day.
Last night around 1am, X stopped at the "Lil' Cricket" with his 5 month old daughter in the car. Why he had a 5 month old out at that hour, who knows. And when cops recognized him....knowing they had given him several tickets before....they stopped him.
WISTV reports:
According to the Spartanburg County Sheriff's Office report, a deputy recognized Simmons at the Li'l Cricket on Gap Creek Road just before 1 a.m. Deputies said after he went inside the store, he came back outside and got in the driver's seat then drove away.

Deputies said Simmons had been issued tickets in Greer and Duncan, accused of driving without a license, and a state DMV search showed he only had a state identification card on him. After pulling him over, deputies said the car was turned over to a licensed passenger riding in the car.
Earl--X's government name--went before the judge at 6am and was released shortly after. Video is above of him talking to the news after his release.
"When I could have just paid the money right there on the spot," Simmons told FOX Carolina. "Basically it was just five hours wasted for nothing. I don't have a court date or a court appearance."
Meanwhile, his ex-wife Tashera is dishing all his dirt on the TLC show "Starter Wives."
Photo via FOX Carolina