Did A$AP Rocky DATE....THEN CHEAT ON...MTV Host Sofi Green?
Feb 14 | by Natasha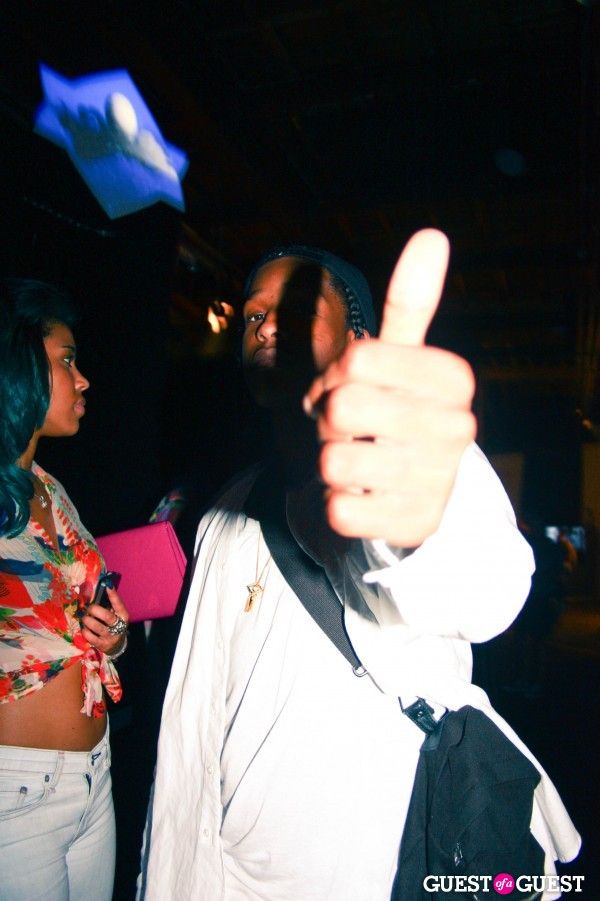 A$AP Rocky's love life has been getting just as much buzz as his rap career these days. Check out who we're hearing is his secret ex-girlfriend...who he cheated on....
Nothing like bitter matters of the heart on Valentine's Day.
We hear MTV Jams host Sofi Green was recently dating A$AP Rocky, secretly, for a few months. And, allegedly cheated on her.
For some reason, lots of ladies love the self proclaimed "pretty mutha f**ka". He was also previously linked to rapper Iggy Azelea. So to protect that playboy image, we're told A$AP and green-haired Sofi (pictured together above) were very private about their relationship.
Sofi and Rocky met in March on the set of one of Swizz Beatz's music videos, we're told. They started dating after the BET Awards in June all the way until January when he just stopped talking to her, again, so we're told.
Recently Rocky did an interview with Angela Yee for VIBE magazine where he confesses that he was unfaithful to a woman, and broke up with her because he cheated. And we're told he's talking about Sofi.
A source close to the two tell us that Rocky even cheated on Sofi in November, but she decided to stay with him. They were even spotted leaving a party together (:53 second mark):
And as for Mr. A$AP now supposedly dating model Chanel Iman....were told Sofi feels like it's a complete slap in the face. Welcome to Hollywood.
By the way, if you're wondering who she is, Sophi hosts MTV2's "The Week in Jams" with The Breakfast Club's Charlamagne and DJ Envy.

Pics: Guest of A Guest/Instagram