GUESS WHO'S DIVING?!
Feb 15 | by Natasha
A certain actress is putting on her one piece to expose her diving skills to the world. For a reality show about celebrities diving of course. Guess who was spotted practicing with cameras rolling.
The answer inside....
There's a reality shows for the damndest things....and diving is the new competition show. And can you guess who one of the contestants is going to be?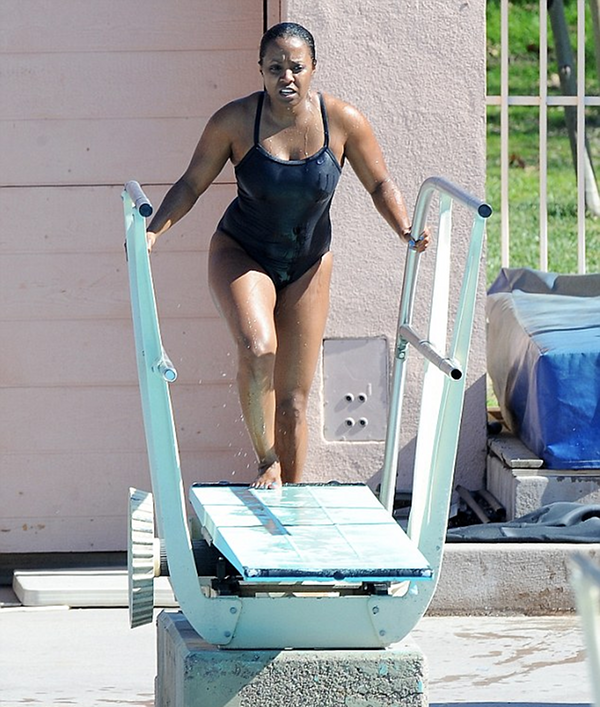 It's Keshia Knight Pulliam! The 33-year-old has joined the upcoming reality diving competition show in L.A. called "Splash." And chick is taking it extra seriously as she spent her Valentine's Day practice.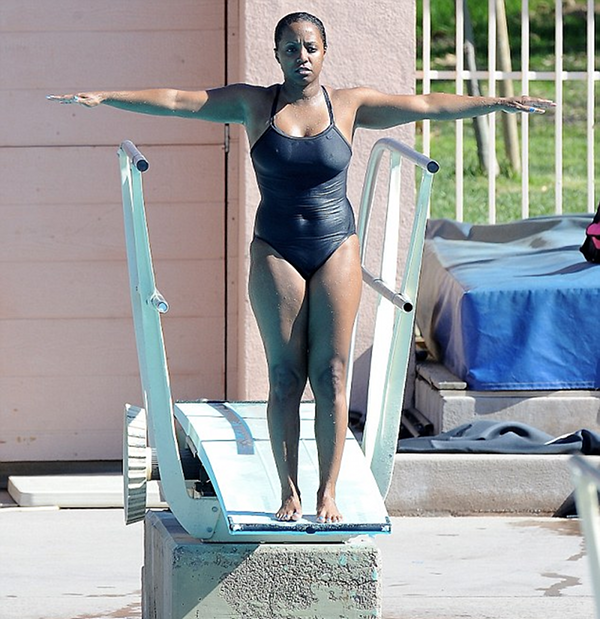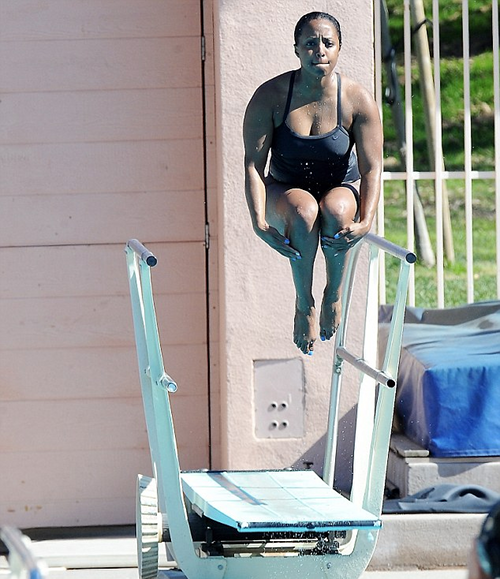 On her way to diving practice she tweeted: ''Dive training is not a game!! Headed to the pool... #focused #splash'."
Looks like she's doing well so far. Good luck Keshia!
Pics via WENN