ALL-STAR CUTENESS! Baby Egypt Sits Courtside With Alicia Keys, Swizz Beatz, Shaq, The Bryants, 2 Chainz & More During Slam Dunk Contest!
Feb 17 | by Natasha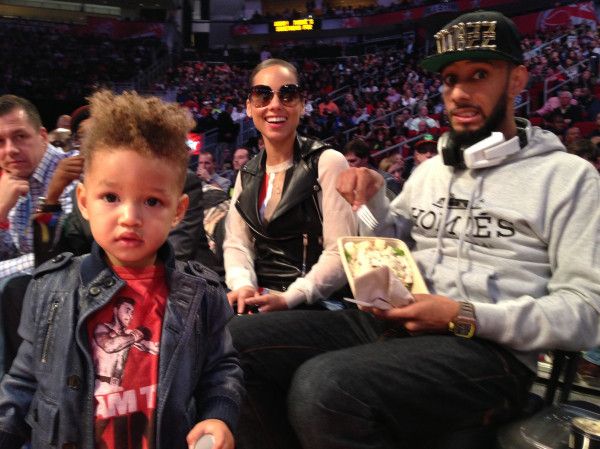 Saturday was family time for the Deans! Egypt Daud Dean and his mom Alicia Keys and dad Swizz Beatz all hit the Jam Sessions yesterday in Houston. And the fam took in the Slam Dunk Contest and the All-Star festivies courtside with lots of celebs also in tow.
Pics inside...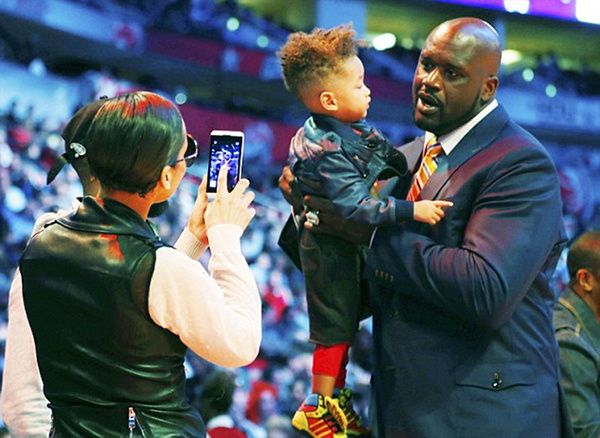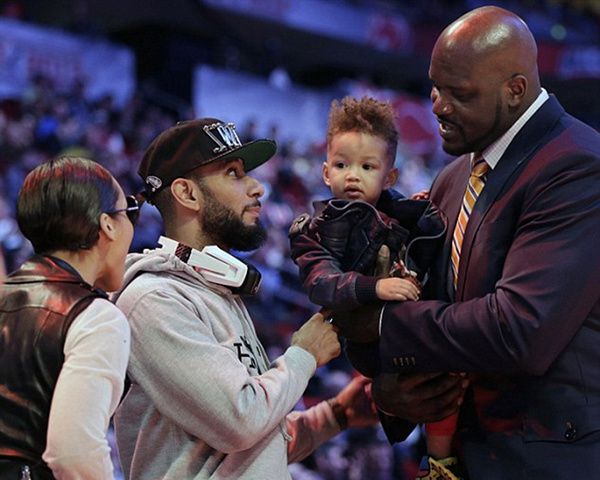 Yep..he's ready for his close-up. Now that Alicia Keys is the Global Creative Director for Blackberry, she taking her phone everywhere. Yesterday, she snapped pics of her 1 and a half old baby boy Egypt with all the big guys of All Star weekend, including Shaq.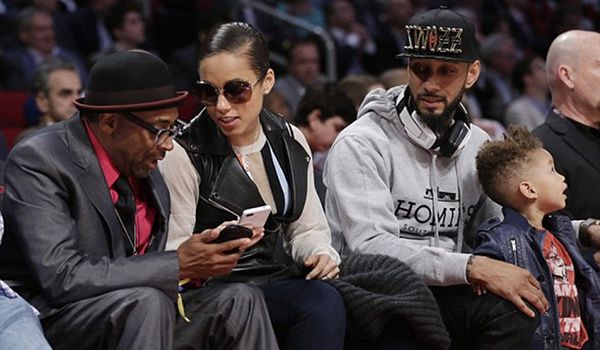 Spike Lee got in on the tech talk courtside.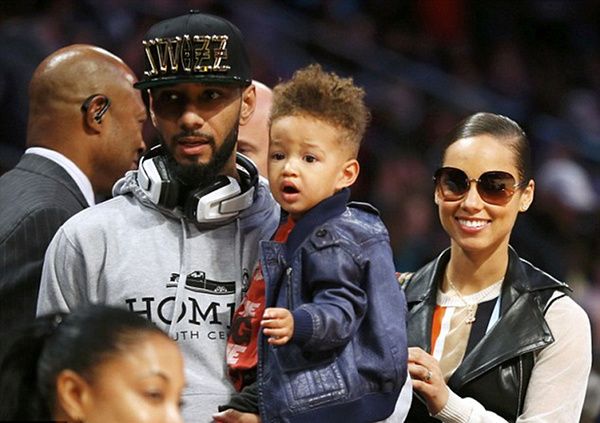 Too cute.
Alicia, who is rocking the half time show at tonight's big game, did a few rehearsals in her brown and gold Giuseppe Zanotti combo zip wedge sneakers. She tweeted the pics saying:
Checking that everything sounds right for tomorrow's #NBAAllStar Game halftime show. Sounding craaaazzzzyy!!!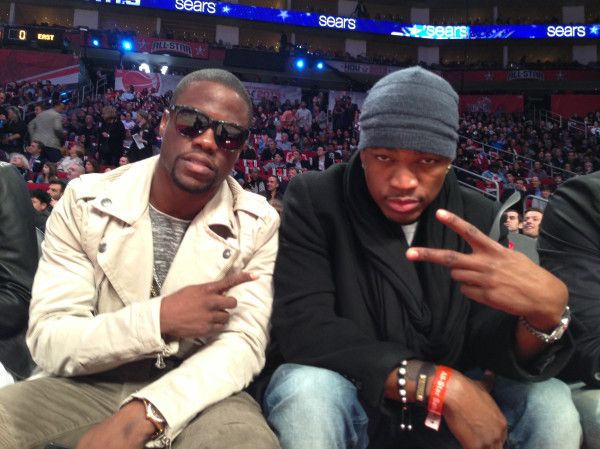 Also spotted at yesterday's festivities--Kevin Hart, Ne-Yo, East team captain Dwyane Wade and Carmelo Anthony. These pants and shoes D!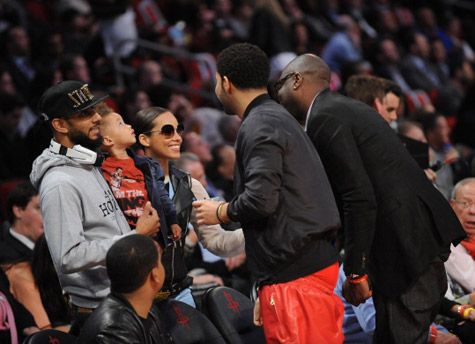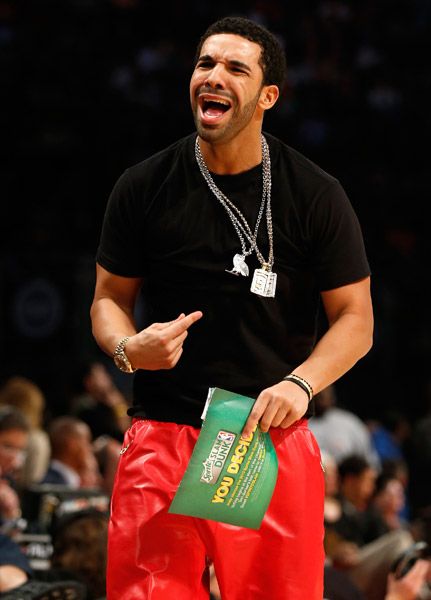 Drake stopped by the Deans' section to say wassup. And then went H.A.M. over the dunks.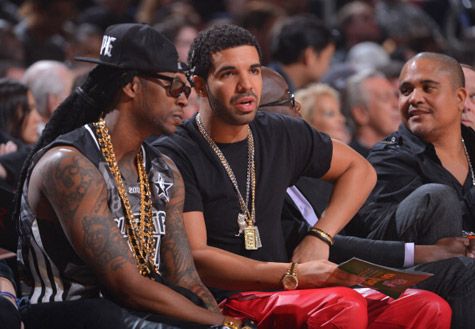 2 Chainz made his way courtside after a performance with Fall Out Boy.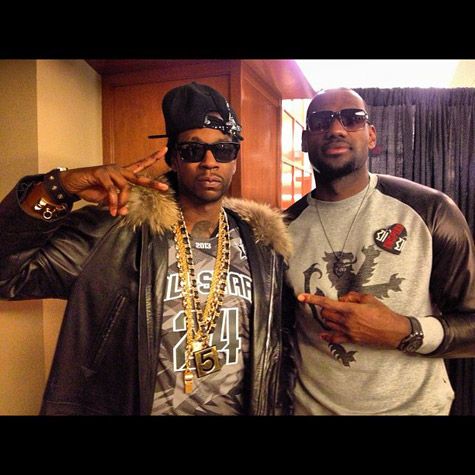 And also kicked it with Bron Bron.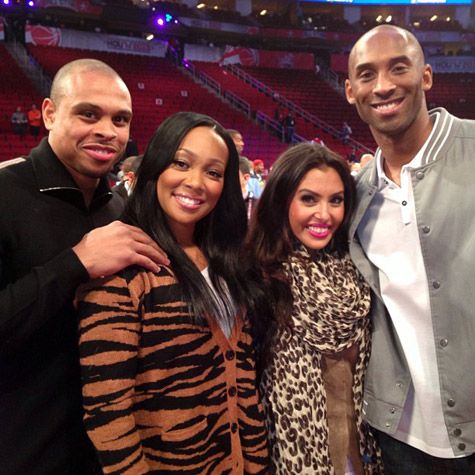 Former Laker (now Suns baller) Shannon Brown chilled out with his wife Monica and his former teammate Kobe Bryant and Vanessa.
Cute. Mrs. Bryant is making sure to be front and center at every single event this year. Not even mad.
And Russell Westbrook and Kevin Durant had some fun with their former OKC teammate, who now plays for Houston, James Harden.
Fun times!
BONUS: Check out the new Slam Dunk Champ in action, Toronto's Terrence Ross:
And 2 Chainz's performance of "Know What You Did In The Dark" with Fall Out Boy.
Pics: NBA/Twitter/Reuters