*UPDATED* Dwight Howard--MORE PROOF Surfaces That THIS Is His Baby & Baby's Mother?
Feb 18 | by Natasha
Last year, an investigation was done by our homie Robert Littal of Black Sports Online about Lakers center/forward Dwight Howard and his many alleged babies and babies' mamas. Yes, way more than just former "Basketball Wives" star Royce Reed. And now, more proof may have surfaced to prove this cutie 2-year-old girl is his.
Deets inside...*UPDATED with Royce Reed's confirmation*
Well what do we have here? The bible thumping, devout Christian with a wholesome "I believe in loyalty" image (so he tries to make us to believe) Dwight Howard has fathered this cutie patootie pictured above named Jayde?
Here's the deal: Last March, BSO reported that goody goody Dwight actually has up to five children by five different mothers, most are a secret. Two have been confirmed--Royce with son Braylon and now, Hope Alexa with daughter Jayde.
Hope, who lives in L.A., describes herself on her Facebook page as a Bikini competitor, Personal Trainer, and Fitness Model. BSO reports that she had Jayde in December 2010. And when they reached out to her about this story, chick deleted her whole Twitter page minutes later (but it's back up now). Sounds like she's hiding something. But nothing stays hidden for long.
This brings us to the picture above that Hope posted to Instagram yesterday. Peep that framed picture in the background. If we didn't know any better--and we are pretty good with our skills of being nosy--we'd think that was Dwight Howard in that photo....chillin' with Jayde as a newborn. BSO previously confirmed--with a pic--that Hope has pics of her & Dwight on her fridge from when they were "dating".
It's not out of the ordinary for a mother to keep a pic of her child's father around--in such a prominent place like the kitchen--so the child always knows what he looks like. Especially since it seems Dwight, who just played in last night's NBA All-Star game, is keeping as much distance as possible from his responsibilities, like fathering his (alleged) kids.
More pics of Hope & Jayde: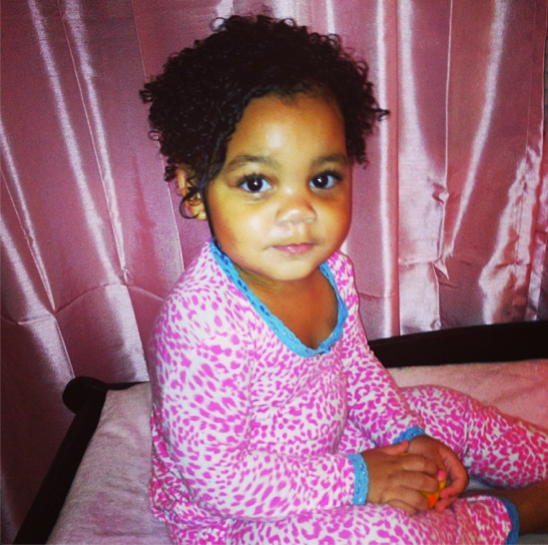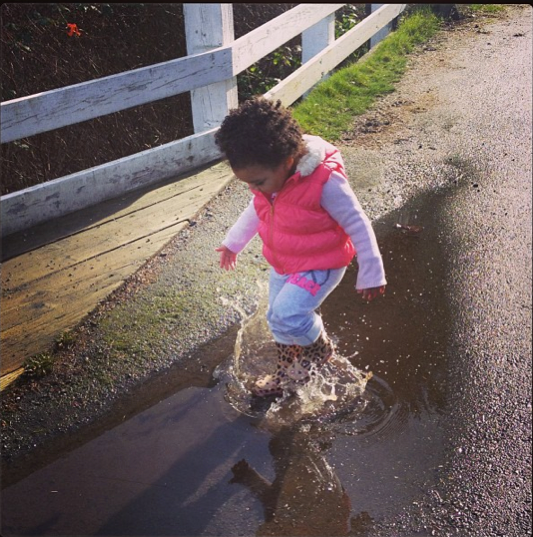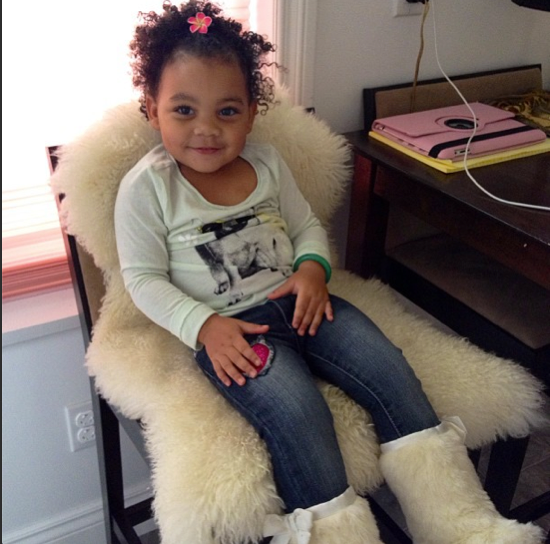 That baby is too cute! There hasn't been any high profile drama yet between Hope & Dwight like there was with Royce. But time will tell...
UPDATE: Just minutes ago, Royce Reed, the mother of the only child recognized publicly by Dwight, confirmed that Hope's daughter is indeed her son's sister. She tweeted the below pic she made of herself, Hope & another alleged BM: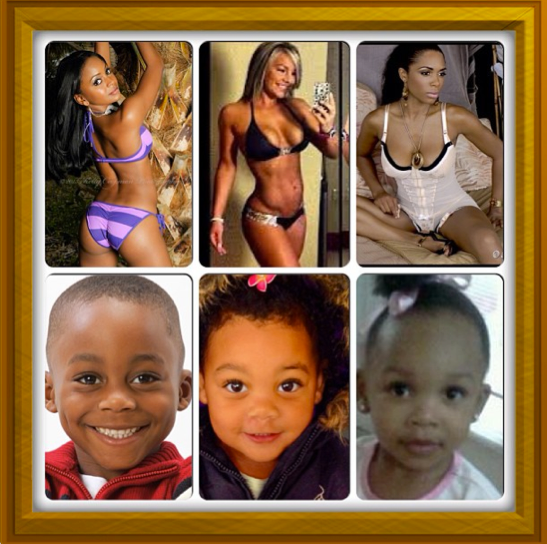 You can say what u want but there's no drama between us! #SiblingLove! Love u girl @hopealexa always!
So there you have it.
Pics: Hope's Instagram