Terrence J. & Selita Ebanks SPLIT....Over "Scheduling Conflicts"?
Feb 20 | by Natasha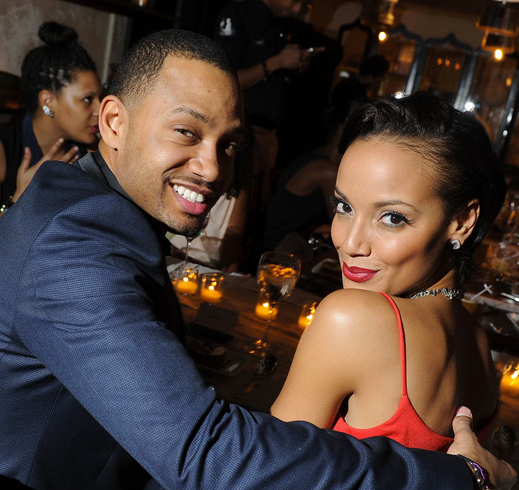 We've been wondering why they haven't been seen together in months. And now, we have our answer. E! News host Terrence J. & model Selita Ebanks have split. Deets inside on why...
It's official--cutie Terrence J. is SINGLE. He and Selita Ebanks were always an odd match to us--and since they shared the same management it seemed like a relationship of convenience anyway (a la Future & Ciara). But it was the "inside" info about the split that had us raising an eyebrow as to who's trying to get the upperhand.
Page Six reports:
The pair, who dated since November 2011, split over "scheduling conflicts." "Selita is just so busy," says an insider who tells us the beauty is working on a TV pilot and will be releasing a single soon.
Now....we all know damn well the only person who has receipts for being incredibly busy is Terrence. From his new nightly hosting stint on E! News, his Crown Royal Life spokesman commercials, red carpet reporting, and more....it's pretty clear whose schedule is "just so busy."
So did Selita send over this "insider tip" herself? And chick is "releasing a single?" Everybody wants to be a singer.
The model chick also has been celebrating her 30th birthday all week in NYC at Bagatelle and Asselina with two-days of parties. And reportedly, video cameras were rolling. Guess we'll be seeing something new from her soon.
Hmmm....