BABY ON THE WAY! Wiz Is In Scrubs, Hints Amber Rose IS IN LABOR (For Real This Time)
Feb 21 | by Natasha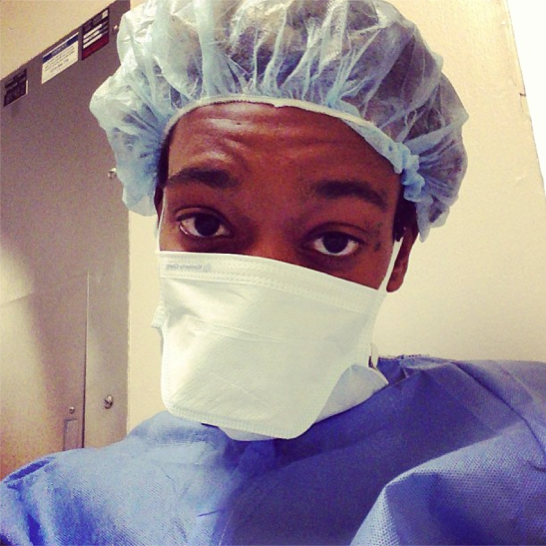 After reports flew around the net yesterday that Amber Rose was in labor, all because of Wiz's Instagram pic of a featl heart monitor, Amber shot that rumor down immediately.
But it looks like it's REAL this time with papa-to-be Wiz tweeting a pic in his scrubs. Deets inside....
Rapper Wiz Khalifa posted a pic of himself minutes ago in his scrubs saying, "Daddy time." So it looks like Baby Wizbud is on the way....for real this time.
Amber posted yesterday that she wasn't in labor....yet. And her due date is February 24th.
But it's not out of the ordinary for the baby to come a few days early. We're wishing Good Luck to the twosome!