BABY FAB: Amber Rose Gushes On New Mommyhood, Says "Bonding With My Baby Is Unbelievable"...But Dishes On Painful Breastfeeding
Feb 28 | by _YBF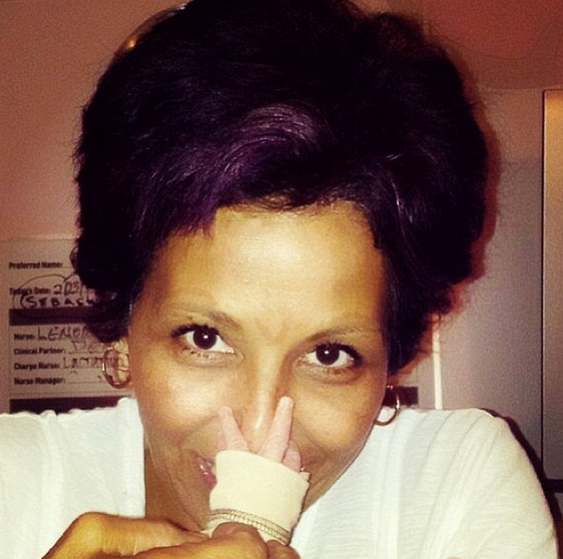 Amber Rose and Wiz Khalifa are basking in the glow of Baby Sebastian who's bonding quite nicely with his famous parents. See how Amber's handling mommyhood inside....
New mom Amber Rose excitedly tweeted fans pics of from some of her and Wiz Khalifa's intimate moments with their new son Baby Sebastian. One pic (shown above) shows Sebastian grabbing his grandmother's nose.
And Amber's thugging it out through breastfeeding saying, "Man breastfeeding is awesome.... It kinda hurts tho but the bonding with my baby is unbelievable. So worth it :-)"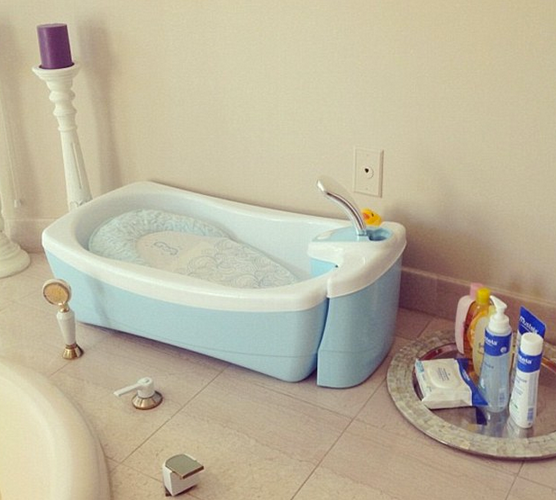 The couple also installed his own little throne next to hers says, "The Spa is ready for your highness The Bash ;-)"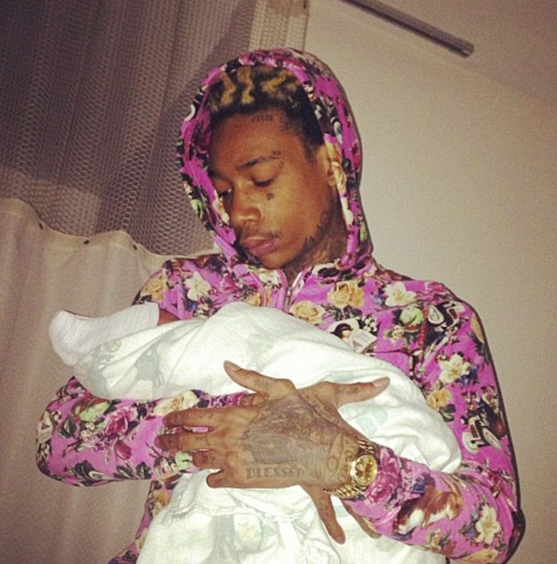 '
And when Amber isn't breastfeeding, Daddy Wiz is right there to step up to the plate so she can rest. She shared "Best daddy ever.... Up with the baby so Muva can go back to sleep :-)" And Wiz, who loves his new role, has thrown himself full force into daddyhood. "Im not gonna lie, i havent been on twitter, instagram, in the studio or nothin. Juss bein Sebastian's dad is good enough for now"
And while Amber's dad has been having his share of intimate moments with his grandson, she tweeted Wiz's mother for her birthday and talked about her "birthday gift." "Happy bday @OGJustPeachie! Ur present from me this year is a Grandson. Next year? Vegas! Ur the best mom-in-law a girl cld ask 4 Love u!"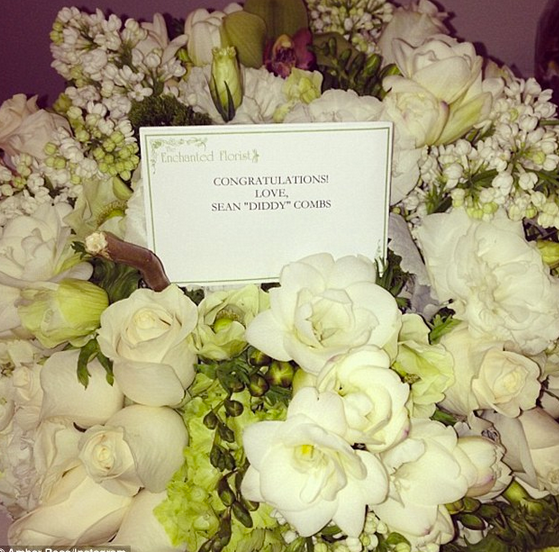 And the well wishes are still rolling in from the couple's famous friends. Amber tweeted, "Sebastian says "Thanks Uncle Diddy!" Lol @iamdiddy they are beautiful thank u so much. Hugs :-)"
Nice to see Amber and Wiz and Sebastian all so happy!
Photos via Instagram