MUSIC FAB: Jaden Smith's "MSFTS Anthem 2" Track
Mar 04 | by _YBF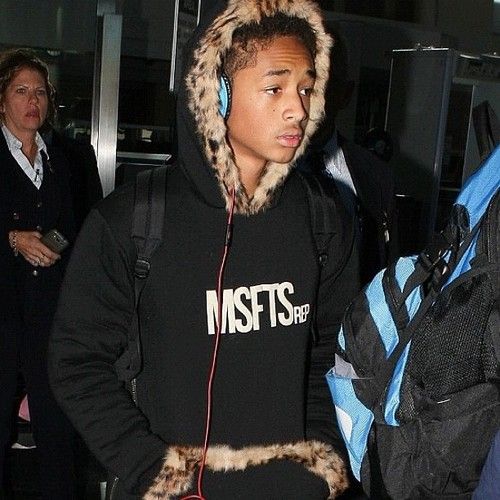 Jaden Smith has just released "MSFTS Anthem 2" which is the mantra for his lifestyle brand and clothing line. Listen to the track inside...
Fresh from his appearance at BET's "Rip the Runway," Jaden Smith has dropped "MSFTS Anthem 2," produced by The Movement. Fans of Mr. Smith will recall that the original "MSFTS Anthem" appeared on his debut mixtape The Cool Cafe.
On the track, the young rapper boasts about his envious lifestyle and reps for his MSFTS clothing line. In other news, over the weekend, he was spotted out having sushi with Kim Kardashian's little sister Kylie Jenner. We're sure Kris has been setting that situation up on the sly for a minute....
Listen to "MSFTS Anthem 2" here: