SHOP GALS: "RHOA" Stars NeNe Leakes & Cynthia Bailey SHOP IT UP In NYC
Mar 04 | by Natasha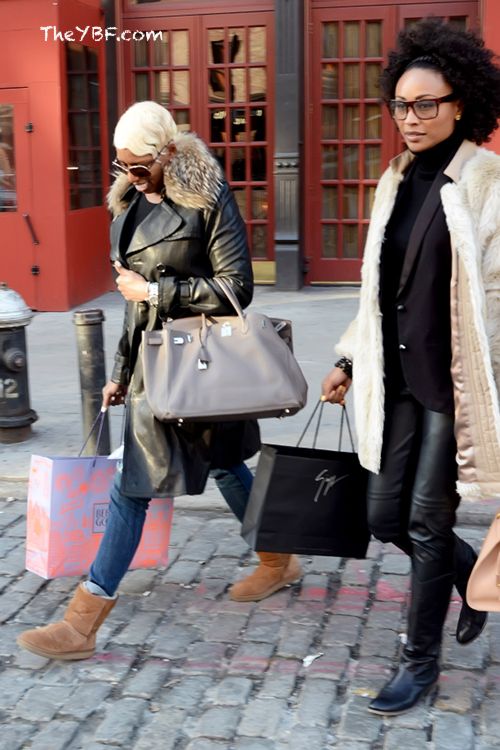 NeNe Leakes and her fave gal pal from "Real Housewives of Atlanta" Cynthia Bailey made their way to NYC to shop it up Sunday afternoon ahead of their joint appearance of "Watch What Happens Live."
Check out the twosome out and about, and NeNe's explanation for the dinner party drama on last night's episode...
After the dinner party episode aired Sunday night where NeNe told the ladies to GET TO STEPPIN' afer they--the guests of honor--showed up 3 hours late to her Hollywood Hills home, "The New Normal" star hit up Andy Cohen's "WWHL" to explain.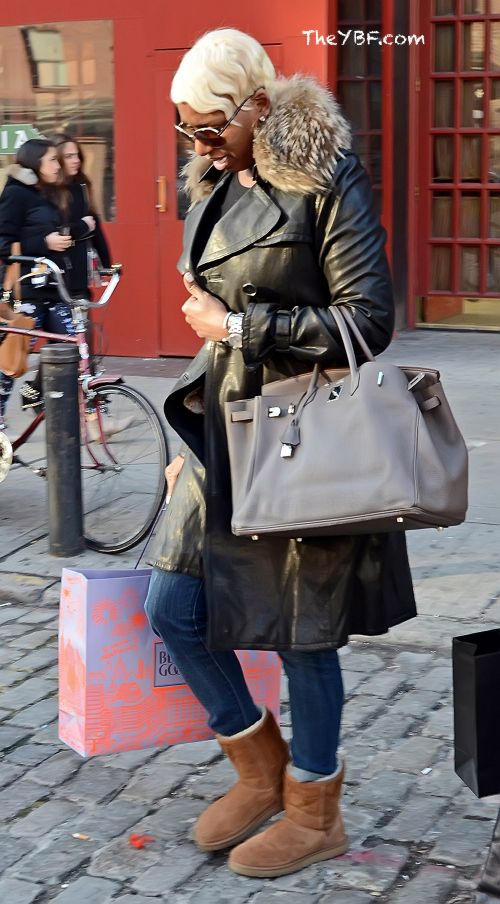 But first, the ladies did a little shopping. She and Cynthia first hit burned down Bergdorf's, then headed downtown to Giuseppe and a few other spots.
NeNe told Andy that she was simply upset because the dinner chef and servers had been there since 6p, and no one from the group of girls called her to say they would be late.
Cynthia said she took one for the team because she is notoriously on time, but instead of leaving the group and heading to NeNe's on time by herself, she stuck with the group.
Check out their talk with Andy above.
BONUS: NeNe took to her Twitter last night during the show to call out Kandi for being negative and being a sh*t starter: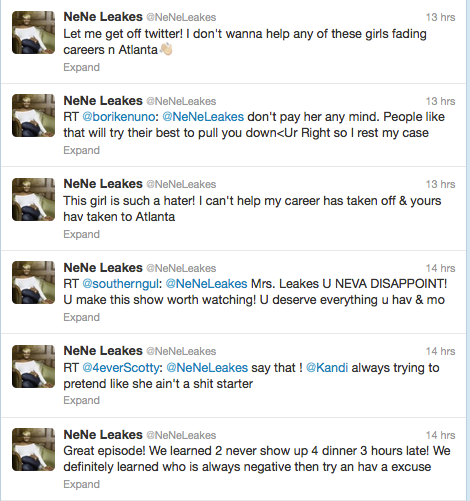 Ha!
Pics via WENN