Clippers Baller Lamar Odom FALLS ASLEEP During Custody Battle With "Starter Wives Confidential" Star Liza Morales
Mar 05 | by _YBF
Lamar Odom, who's currently battling "Starter Wives Confidential" star Liza Morales for custody of their two kids, fell asleep in court today. Get more deets on the court battle that put Lamar out for the count inside...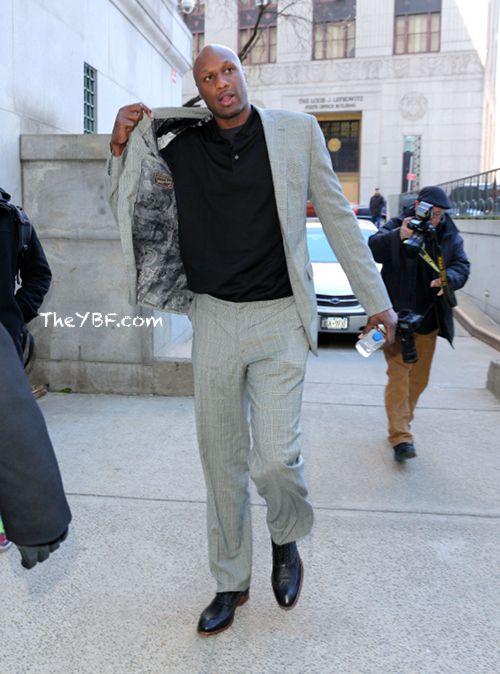 Last night, LA Clippers star Lamar Odom headed to Catch in NYC where he and Khloe Kardashian dined. But it's today's business that had him out of it. The baller was in NYC to tend to his ongoing custody battle (pictured above leaving court today) with now former "Starter Wives Confidential" star Liza Morales over their two children. A large part of thehttp://www.tmz.com/2013/03/05/lamar-odom-fighting-baby-mama-custody-cour... Visit the TMZ Store: http://tmzstore.com"> battle focuses on child support and visitation, and whether the kids are allowed to appear on their reality TV shows. Though "Starter Wives" was cancelled, the kids could potentially appear on "Keeping Up with the Kardashians."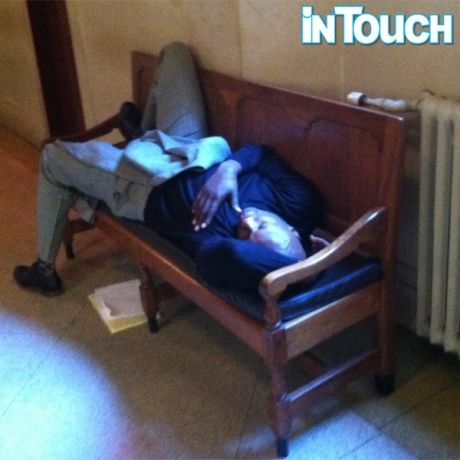 And since Liza and Lamar are no longer on speaking terms, most of the fighting was done by their lawyers behind closed doors. But while the lawyers were fighting, Lamar couldn't find the strength to stay awake. The NY Post says the 6 foot 10 baller had stretched out on a courthouse bench and fell asleep, only to be awakened by a Manhattan courthouse officer who demanded him to sit up--likely checking to make sure he wasn't a well dressed homeless man or something. His sleepy time was blamed on "jet lag."
Although Liza isn't speaking to Lamar, she is speaking to the rest of the world as she published an open letter in The Daily Beast where she detialed their relationship and the heartache she felt when he married Khloe. Here's a snippet,
"I don't think I'll forget the tight knot I felt in the pit of my stomach the morning I received the text message with three simple words on the screen. It read 'I'm getting married' and it was from the man I'd spent more than 10 years of my life with.

"Years that included us getting engaged in 2000 and becoming parents to one daughter and two sons. Yet not long after our separation Lamar Odom was getting married to Khloe Kardashian, a woman he'd met four weeks before."

"How could the man who'd constantly given me reason after reason for why we couldn't get married just yet now be ready to tie the knot so quickly? There aren't words to explain how I felt that day."
Read the full letter here.
SIDEBAR: Another Kardashian husband, Kris Humphries, also dined at Catch last night (Lamar pictured above leaving), but he didn't cross paths with Khloe and Lamar. If they had seen each other, Lamar told TMZ he would have said "What's Up." How cordial.
Photos via Splash News/ IN TOUCH WEEKLY