MOVIE FAB: Sanaa Lathan & Terrence Howard STARRING In "Macbeth" + Halle Berry REPRISING "STORM" For "X-MEN: Days of Future Past"
Mar 05 | by _YBF
The Best Man stars Sanaa Lathan and Terrence Howard are teaming up again for a remake of Shakespeare's Macbeth. Get the deets inside and find out what famous role Halle Berry is set to reprise...
Sanaa Lathan and Terrence Howard have signed on to join Blair Underwood and Evan Ross in a remake of William Shakespeare's Macbeth. The retooled film will be called Macbett and will shoot on location in Jamaica and Puerto Rico in September 2013.
Terrence, who also serves as executive producer of the film, will be working with writer/director Aleta Chappelle (who'll make history as the first Black woman to direct a film version of the story). Indiewire posted the film's synopsis:
"after a gallant military victory, General Macbett (Wipes) encounters the "Weird Sisters," who are the spirit daughters of Mother Africa and reign over fire, water, earth and sky. They delight in manipulating Macbett by feeding him predictions of royal titles including "King." Macbett soon becomes obsessed with ambition, as does his beautiful and ruthless wife Lady Macbett (Lathan) .

"As Macbett and his Lady spiral downward, indulging in treachery and political assassinations, they are soon haunted by their murderous deeds and driven mad. In a true exemplification of a tragedy, Macbett is defeated by his own zealous thirst for power, a heartbreaking end to a once beloved Hero".
And in other news, Sanaa and Terrence will hopefully reprise their memorable role in The Best Man sequel called Best Man Holiday coming soon.
And in other movie news...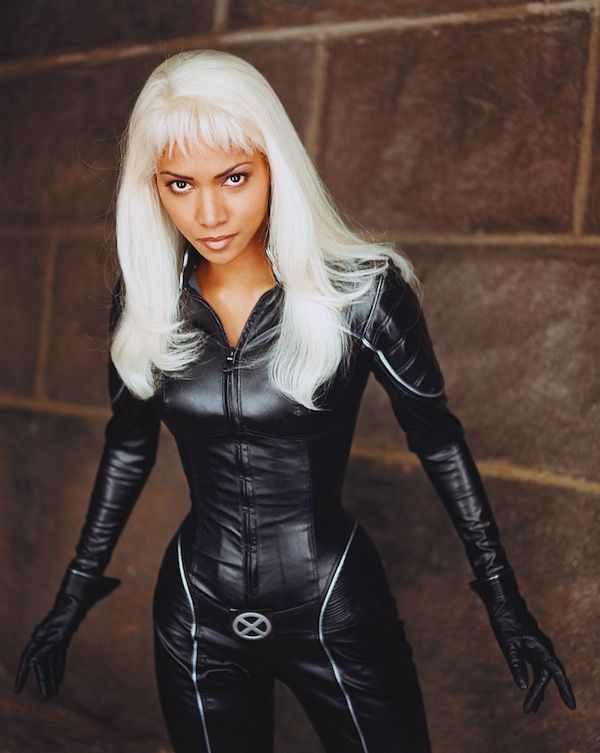 It's official, Oscar-winning actress Halle Berry will return to the X-Men franchise in the role of Storm (which she originated in the first film) for the latest installment X-Men: Days of Future Past. She told "Access Hollywood", "I'm in. I think I'm in. I am excited. I love Storm. That's one of my favourite characters that I've played. And people love that character as well."
That sentiment was later confirmed with director Bryan Singer tweeted,
Congrats Halle!