Jill Scott Nabs Role On CBS Pilot "Second Sight" + Evan Ross To Play DALLAS AUSTIN In "TLC" Biopic + Tina Turner COVERS German VOGUE
Mar 08 | by _YBF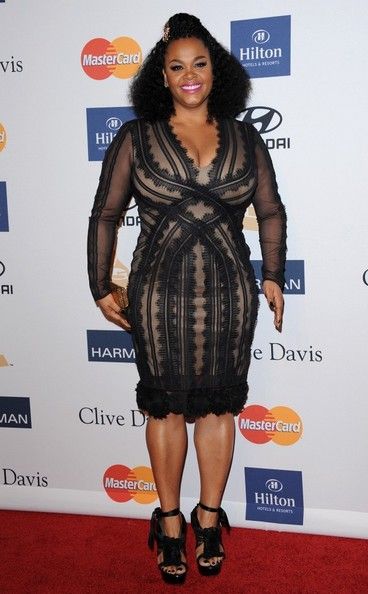 Jill Scott has landed a leading role on the upcoming CBS pilot "Second Sight." Get deets on the show inside and find out who Evan Ross will play in the TLC biopic and see Tina Turner's German VOGUE cover....
Fab chick Jill Scott continues to make major moves in Hollywood. Having already landed leads roles in Steel Magnolias and The No.1 Ladies' Detective Agency, she's now signed on to co-star with Jason Lee in "Second Sight." The pilot, taped for CBS, is based on the British series, "Second Sight." According to Deadline, it's described as "a gothic psychological thriller about Tanner (Lee), the lead detective with the New Orleans Police Department who is hiding the fact that he has an ocular disorder that causes him to have horrifying hallucinations."
Jill will play Dr. Callier, the specialist who treats Jason's ocular disease. Meanwhile, actor Derek Luke is also a part of the cast, playing Det. Paul Giroux, a new member of Jason's team.
In the meantime, Jill also stars in Fox Searchlight's Baggage Claim. But music fans shouldn't fear that she's turning her back on performing. In fact, she just booked a gig headlining the Indiana Black Expo concert on July 20.
And in television movie news...
Evan Ross has joined the cast of the TLC biopic as producer Dallas Austin. Dallas, who's well-known for producing some of TLC's biggest hit, is also the father of Chilli's son Tron.
Evan will join Keke Palmer as Rozonda "Chilli" Thomas, Drew Sidora as Tionne "T-Boz" Watkins, Lil' Mama as the late Lisa "Left Eye" Lopes, and Donny Boaz as TLC's manager Bill Diggins.
It seems as though they've pretty much filled the major slots but were dying to know who's going to play Pebbles, LA Reid and Babyface!
And on magazine racks......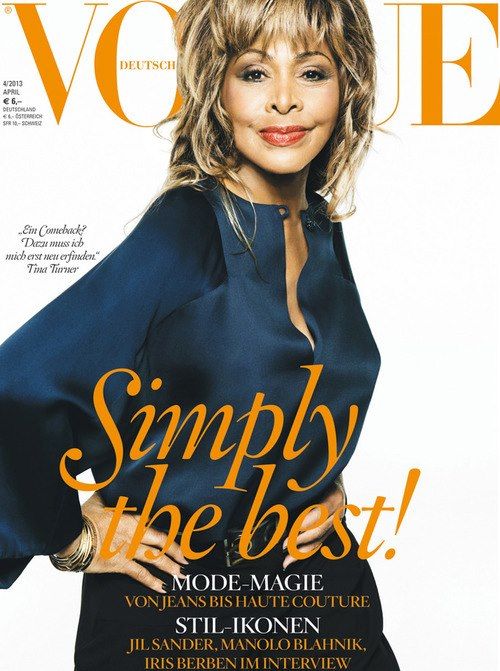 She's STILL got it. Music icon Tina Turner lands on the April 2013 issue of German VOUGE. The cover photo, shot by Claudia Knoepfel and Stefan Indlekofer, shows the legendary entertainer wearing a midnight blue blouse by Giorgio Armani. Both the pants and the belt are vintage Giorgio Armani. And her makeup was done using Giorgio Armani Cosmetics.
It's worth noting that this is Tina's first VOGUE cover (ever) and at age 73, she's the most "mature" (we wouldn't dare say oldest) woman to command the coveted honor.
Fabulous!