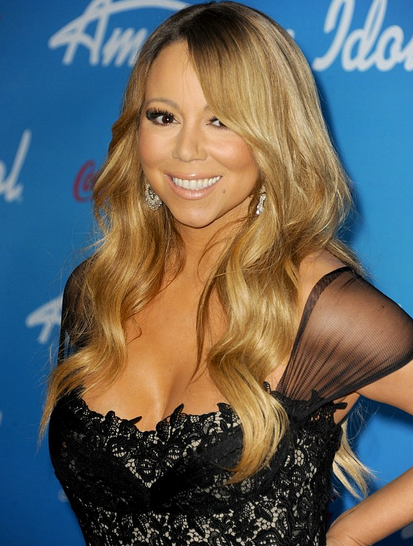 Mariah Carey stepped out in a lacy cocktail dress for last night's "American Idol" after party. See the pics inside and find out about her new fragrance and watch the video for "Almost Home."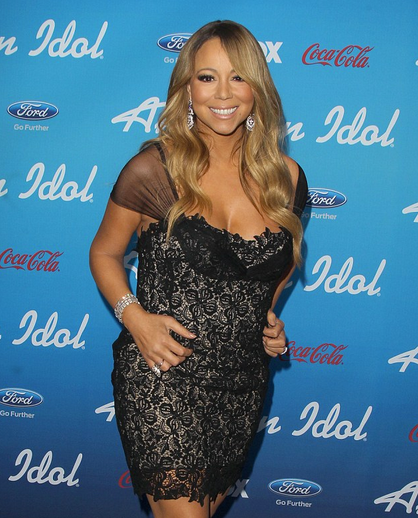 Mariah Carey turned heads in a revealing cocktail dress last night at The Grove in LA, where she celebrated The American Idol top 10 finalists.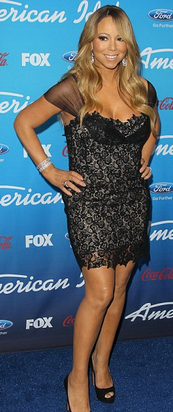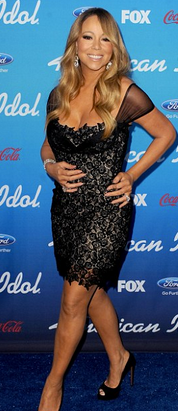 And she probably smelled up the place....in a good way. Yesterday she also announced her new fragrance, called Mariah Carey Dreams, which celebrates the many stages of her life.
Mimi (shown above getting ready for last night's "AI" taping) talked about the new scent saying,
"The process of developing a fragrance is exhilarating and it takes me to another place within my creative self, which is why I enjoyed creating Mariah Carey Dreams. I humbly call myself a 'perfumer in training' because I love it so much – almost as much as I love making music. I have the utmost respect for the perfumers because they have the ability to combine a few simple scents into a classic and exciting fragrance."
But before she turned heads on the red carpet last night for the after party, Mimi wore an equally captivating gown for the actual show tweeting, "❤this Tom Ford dress made of patent leather and black sheer fabric that covers the top."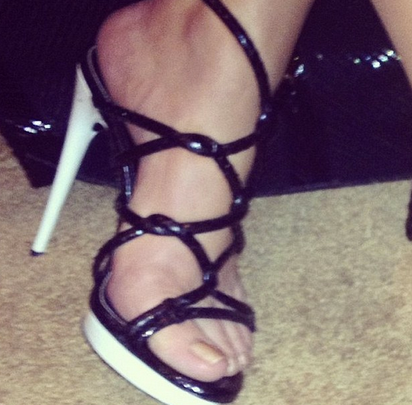 And her gorgeous shoes were also by Tom Ford. Finally, a look that is from this decade and looks pretty hot on her as well.
In other MC news, she's released the video for her "Almost Home" single from the movie OZ: The Great And Powerful:
Photos via Instagram/Splash/Getty