OKC Thunder BALLER Russell Westbrook COVERS "COMPLEX" April/May Issue +A$AP Rocky's "L'UOMO VOGUE" Spread + MORE Idris Elba "British GQ" PICS
Mar 12 | by _YBF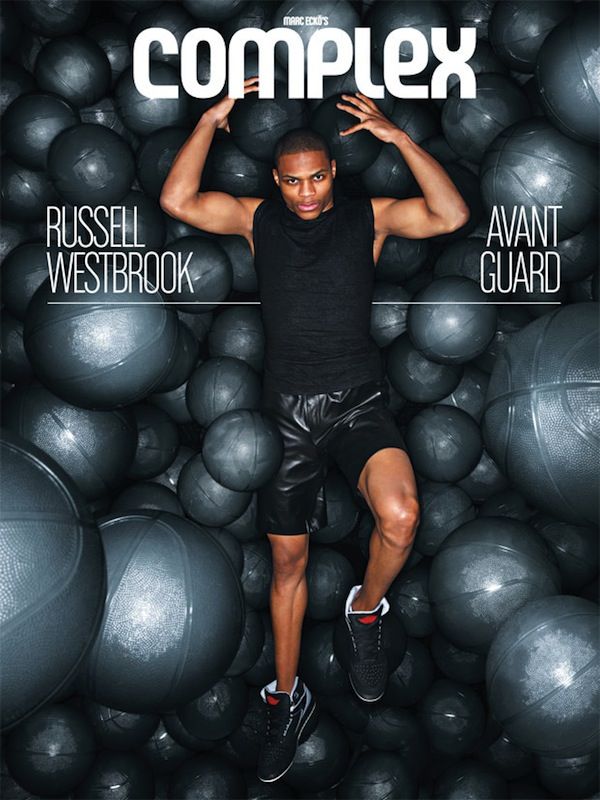 Oklahoma City Thunder star Russell Westbrook covers the latest issue of COMPLEX. See what he says about his flair for fashion inside, and see pics from A$AP Rocky's "L'Uomo Vouge" shoot and more pics from Idris Elba's "British GQ" spread...
In the April/May issue of COMPLEX Magazine, OKC Thunder point guard Russell Westbrook talked to the magazine about his off-court flair for fashion, which has attracted the attention of the fashion world. Here are the highlights:
On his fearless approach to fashion:

"If you think about what other people say, then you have a problem. "When it comes to dressing up, a lot of people are worried what others think. You just gotta go with it."

On being a non-conformist:

"I take risks, but I don't think of it that way."

On his mother's influence on his attraction to clothes:

"That's where it all started...She used to shop for us growing up. But then it got to a point where I was so picky about my clothes that she stopped shopping for me. I had a sense of the style I was gravitating to. I worked for stuff I couldn't afford."

On fashion's finer things:

"Some people may be scared to wear something. I obviously don't care."

On wearing glases with no lense:

"No lenses at all. It's my own flair, man. I know what looks right and what looks crazy."

On having an "eye" for what looks right:

"It's natural for me now. I don't leave the house like, 'Oh, let me get something crazy.' I just go with it and see what happens."
Check out Russell's photos here:
Sweatshirt by Kenzo / Pants by Dries Van Noten / Shoes by Ralph Lauren / Sunglasses by Silver Linings
Sweatshirt by Kenzo / Pants by Dries Van Noten / Shoes by Ralph Lauren / Sunglasses by Silver Linings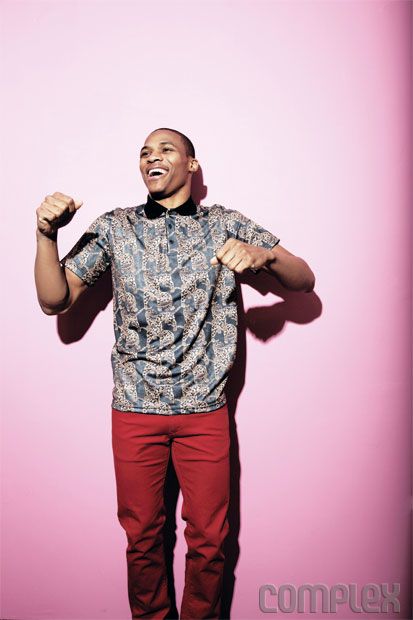 Polo Shirt by Raf Simons for Fred Perry / Pants by Lacoste L!VE / Glasses by Silver Linings / Shoes by Ralph Lauren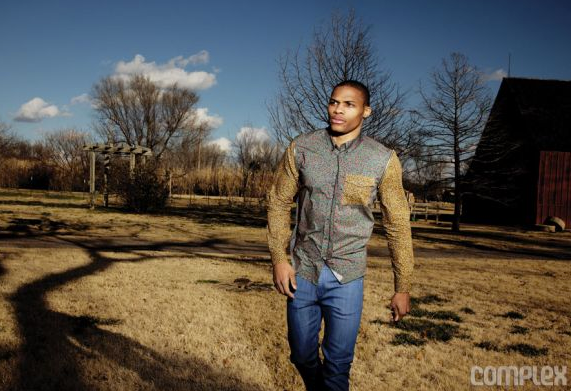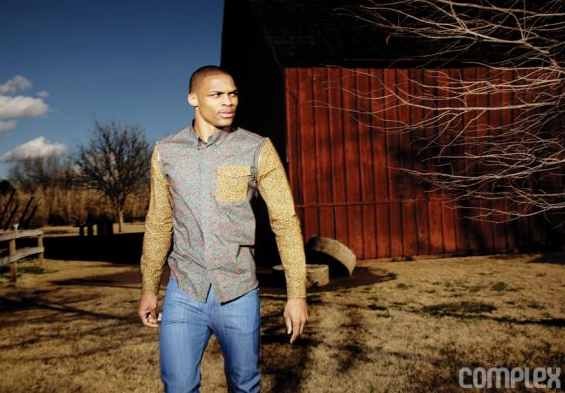 Shirt by Kenzo / Jeans by Naked & Famous / Sneakers by Lanvin
And in "L'Uomo Vogue"...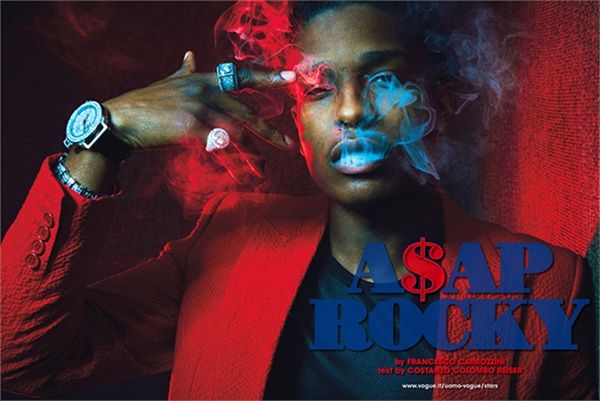 Trend-setting rappar A$AP Rocky posed for a shoot with "L'Uomo Vogue" shot by Francesco Carrozzini, where he talked to the magazine about growing up in Harlem and its influence on his style.
"I've always been interested in fashion, since when I was a kid and used to shop on 5th Avenue. But the real leap in quality occurred when I was 16 years old. I immediately loved Prada, Dolce & Gabbana, and Gucci. Nevertheless, my approach has always been spontaneous, based on a sort of fashion sense that lets me blend haute couture with streetwear."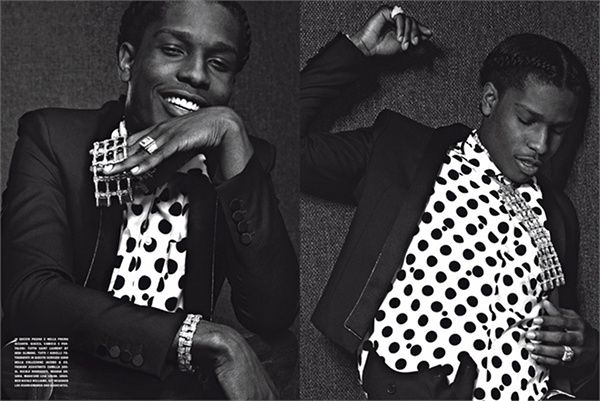 He also commented on the changing scope of the hip hop industry and how it is influenced by fashion. "I want this period to be remembered as the 'Platinum Age' or 'Diamond Age'. Currently, there's a new artist movement that's rewriting the rules of hip hop and I'm their leader, king, and emperor, that's for sure. I'm the future of this genre".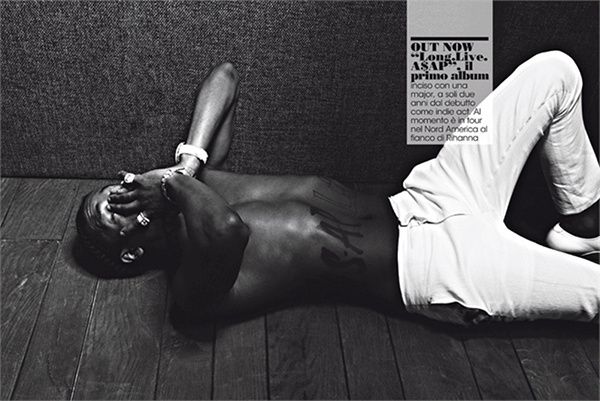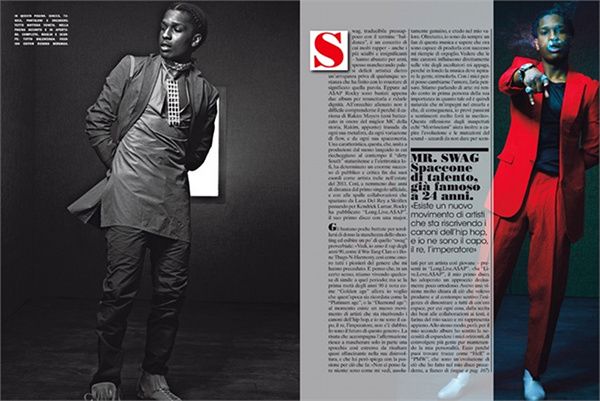 Despite his love of garments, A$AP said he won't be launching his own clothing line anytime soon. "In the future I could cooperate with a brand. Beyond that, since I'm not a designer I prefer leaving that task to professionals and to focus on music...this is the dawn of a new movement."
And in the March 2013 issue of British GQ......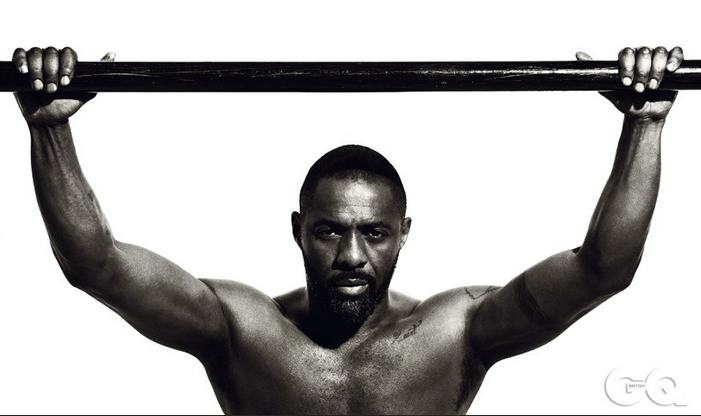 We've got more pics from Idris Elba's March 2013 photoshoot.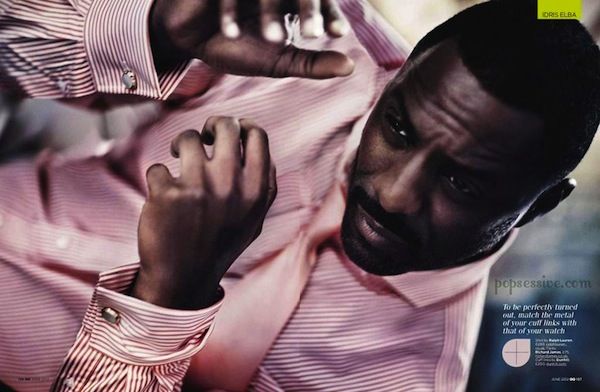 Inside the mag, Idris said he was flattered by all of the "James Bond" talk.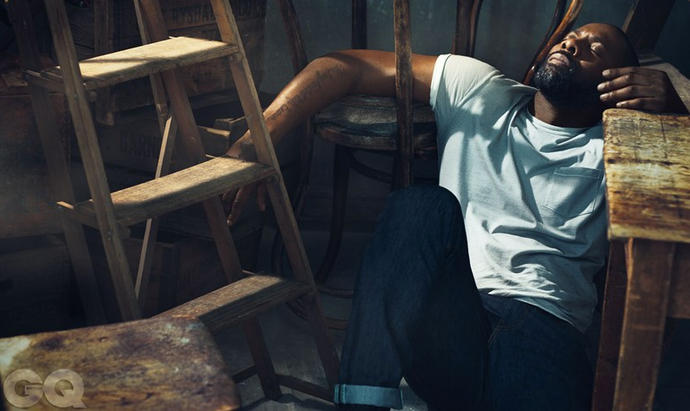 T-shirt by Dunhill, Jeans by Replay, Boots by G-Star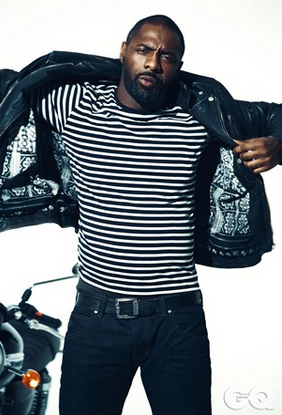 Jacket by Diesel, T-shirt by Sunspel, Jeans by Emporio Armani, armani.com. Belt by Replay
T-shirt by Levi's
The Randomness:
1. "Threats of violence" force Michael Vick to cancel book tour. Story.