"LOVE & HIP HOP 3" REUNION SPOILERS! Joe Budden & Consequence FIGHT...And Breakups & Engagements ANNOUNCED!
Mar 13 | by Natasha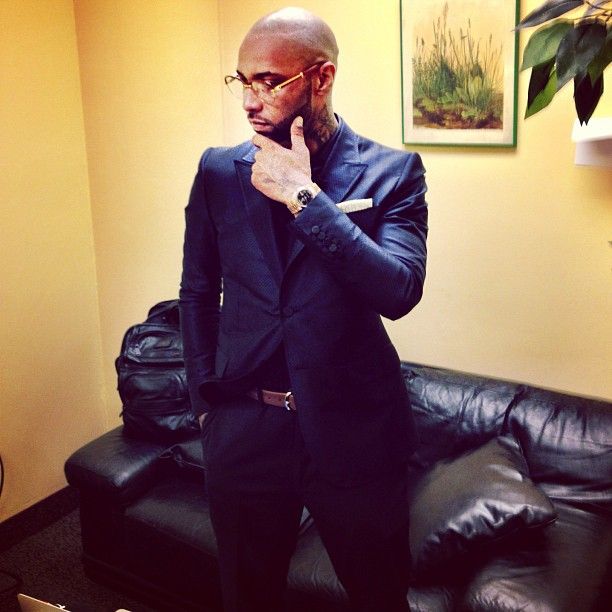 Your fave reunion of the ratchets went down last night in NYC. We were on the scene at the taping of the "Love & Hip Hop" reunion. And if you want the spoilers of the foolery that went down, continue on....
Last night, the cast of "Love & Hip Hop 3" re-convened at NEP Penn Studios in Manhattan to duke it out, rehash some old beef, and to let people know what's been up since the last taping of the show.
Here's the gist of what we learned:
Joe Budden, who posted a pic of himself getting ready for the reunion (above), had a big fight with co-star Consequence. When the show cut to commercial, Cons was still steaming, apparently, over some things Joe said both at the reunion and at a recent interview. So he got up, walked up behind Joe who was walking out, and punched him in the head. Tahiry got in on the foolery and smushed Cons in the head.
Cons tweeted afterwards that he "just smacked the ish out of Joe". Joe said he pulled a b*tch move and ran away after throwing that punch. Tons of security flew in and covered the area, and mass confusion occured. The second audience, who was making their way in during this break, were also shown the playback of the fight that went down. And Joe called into Angie Martinez's Hot 97 to speak on it all.
And if you're wondering how Tahiry got involved (as Joe said he pulled her to go outside to smoke a cigarette when this went down), it's because Tahiry & Joe are seeing each other again. And it's bye bye Kailyn (who also was at the reunion).
P.S. Joe Budden's mom was on the scene and she tried to get involved as well.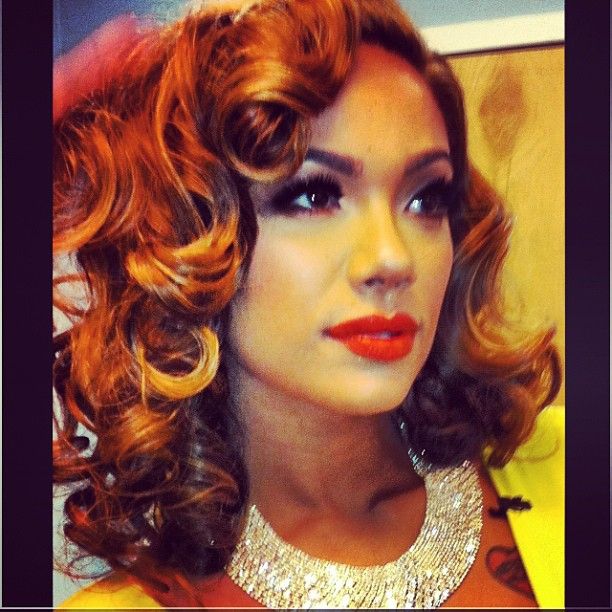 The nasty circus with Erica Mena (pictured above at the reunion) and Rich Dollaz also continued. Rich & Erica were at each other's throats...so they are definitely "off" right now. Erica got called a few names by Rich. And it was revealed Erica is dipping into some bi-sexual behavior...allegedly...with one of Rich's exes.
As for who else has new relationship statuses--two of the ladies announced their engagements. We'll just say--one is the least likely to make this announcement, and the other is the most likely, but we don't logistically see how this will work. Especially if her man's legal woes don't get cleared up.
By the way, Consequence tried to justify his "light skin is the right skin" line from a recent episode saying he wanted to "inspire thought provoking comments on it." Boy stop.
The season 3 "LAHH NY" reunion airs soon on VH1.
Photos via Instagram