ON THE SET: Kerry Washington GETS STEAMY With "Scandal" Co-Star Tony Goldwyn For TV GUIDE + Shoots For THR's Stylists Issue
Mar 13 | by Natasha
If you're going through "Scandal" withdrawals like us, this may hold you over. Kerry Washington just did a steamy photoshoot for TV Guide with President Fitz...aka Tony Goldwyn. And the chemistry with these two even shows up in photoshoots....
Yes. The Pope who takes over our Thursdays every week--Olivia Pope--just rocked a photoshoot with ehr "Scandal" co-star for the cover of TV GUIDE Magazine. And they look hot.
If Tony wasn't married....we'd wonder if these two would take their on screen relationship into the real world.
Check out the twosome giving their takes on if Liv & Fitz should be together, what to expect when the show returns March 21st, and more shots from their L.A. shoot.
BONUS: Kerry's fab red carpet looks have gotten the attention of The Hollywood Reporter's 25 Most Powerful Stylists. And her stylist, Emily Walsh, made the list after working with Kerry for a year. Kerry said:
"We're very collaborative. I feel like we were fashion twins separated at birth. We come up with stories for a particular season or a particular press tour."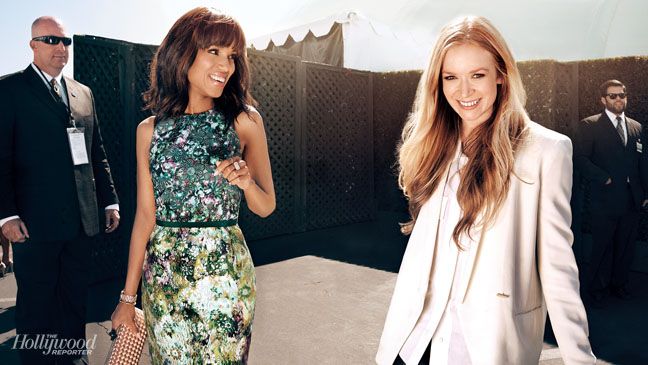 She rocked a Giambattista Valli dress and Louboutin shoes for the shoot. Emily rocked a Calvin Klein blazer, a Stella McCartney blouse, and a leather ALC skirt.
And here are two of the 4 covers for the upcoming THR Stylists Issue featuring Jennifer Lopez's stylists Mariel Haen & Rob Zangardi and Zoe Saldana's stylist Petra Flannery.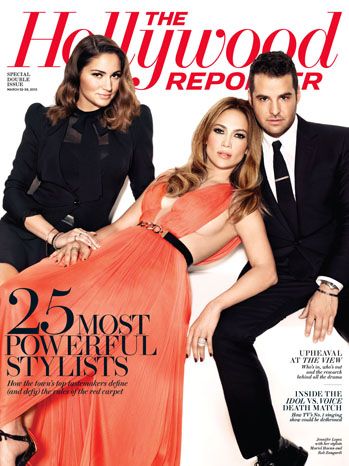 "Petra and I push each other in a good way.... I now wear pink," says Saldana, who met the stylist when she moved to Los Angeles to start work on Avatar.
Nice.