Morris Chestnut Dishes On "Best Man Holiday".... And Gets A Sweet Tooth For Halle Berry
Mar 15 | by Natasha
Morris Chestnut is talking more about the upcoming sequel, Best Man Holiday. Check out what he has to say, plus why he's got a major sweet tooth for his co-star Halle Berry....
While doing some promotion for his brand new movie The Call, the still sexy Morris Chestnut (pictured above with wife Pam at the L.A. premiere this month) is also giving some dish on his newest project.
The Boyz N The Hood alum chatted upHuffPost Black Voicesand told just how difficult it was working with Halle Berry for The Call. And by difficult, we mean because she was painfully sweet the whole time. He said about whether he had to make any "special" preparations before shooting with her:
[Laughs] She was great man. She's a very, very sweet woman. But the thing about it is, people don't know that she's just as sweet on the inside as she looks on the outside. And that's refreshing to see, especially in this town [Hollywood] where you have people pretending to be something that they're not, having an attitude and all of that stuff. So it was just refreshing to see someone as accomplished as she is, one of the most beautiful women in the world. And to be so sweet and down to earth is really refreshing.
And Ricky Morris also confirmed what his upcoming co-star Terrence Howard said about their brand new sequel, and dished on his favorite roles to date:
Aside from "The Call" you're also set to star in "The Best Man Holiday." And recently Terrence Howard has gone on record to say that he gets teary-eyed thinking about it.

Yeah, that's pretty accurate. It's going to be a movie to where I think people are going to experience the whole gamut of emotions. I think they're going to laugh, and I think they're going to cry. There's a lot of stuff going on in this movie. It's a fun movie, don't get me wrong, but there's a lot of heartwarming moments, some realization with some characters. There's a lot in this movie.

If you had to pick any two films from your filmography to star in a sequel, which two would you choose?

One would be "The Best Man." That's why I'm glad we're definitely doing that. Another one that I wish I could be in the sequel to is "Boyz n the Hood." But I couldn't be in it because I didn't make it out of the first one… Unless I come back as a ghost, but that's a whole new movie. [Laughs] But those are the ones that most people talk about. And people are really affected by those two movies, so those would be the two.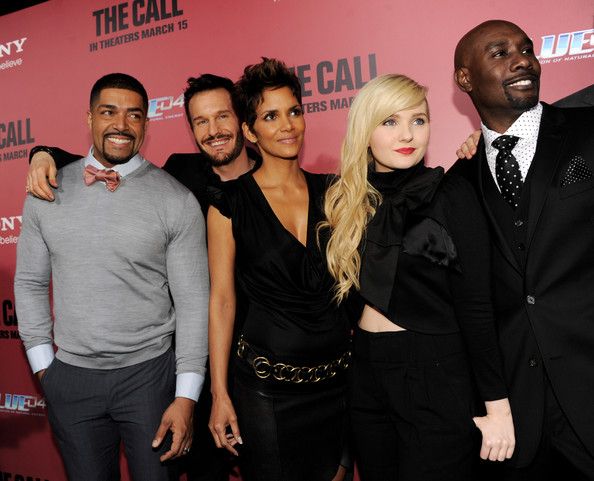 Check out the rest of the interview over at Black Voices. The Call, also starring David Otunga, Michael Eklund, and Abigail Breslin, opens March 15th. Will you be hitting the theaters?
Photo: Zimbio/Bauer