BREAKING! Report Claims Lil Wayne Is BEING READ HIS RITES In CRITICAL CONDITION At Hospital After MORE SEIZURES...But Mack Maine Says "He's Alive & Well"
Mar 15 | by _YBF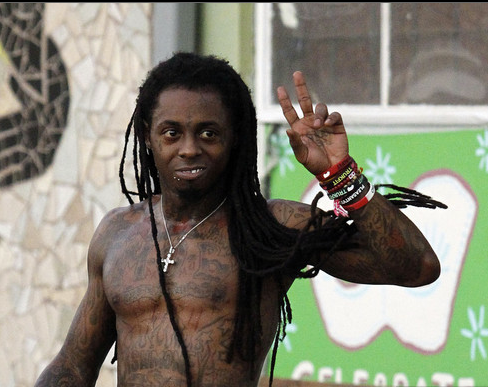 Rapper Lil' Wayne has reportedly been put into an induced coma in the ICU of Cedars-Sinai Hospital. And while one credible reports claims he's been convulsing uncontrollably and "is being read his rites," Wayne's crew is oddly tweeting that he is FINE. Details inside....
Lil' Wayne was reportedly admitted to the ICU of Cedars-Sinai hospital in L.A. following another round of seizures today. Wayne, who had already been hospitalized and released earlier this week, was rushed back to the hospital after one of his bodyguards allegedly found him unconscious.
According to TMZ, Wayne was put in restraints to control his shaking, and when he did not stabilize, he was placed into an induced coma. The site reports he is now breathing through tubes.
The site also reports that witnesses tell them a lot of tears are being shed at his bedside and members of his family and other prominent rap artists are at his bedside.
A source told TMZ that the alleged cause of the mystery seizures were due to Wayne going on a Sizzurp binge after he got out of the hospital on Wednesday, and his stomach had to be pumped three times to get Codeine out of his system.
Oddly enough, both Mack Maine and Birdman--close members of Weezy's crew--have been tweeting that this reports is untrue. At least in part.
Mack Maine said just a few minutes ago about YMCMB's commander in chief:
Wayne is alive and well! We watching the Syracuse game...thanks for the prayers and concern..he will update you all soon. #love
We will be releasing an official statement shortly but dont believe the nonsense about comas and tubes to breathe...that's false!!
Birdman said:
My son is in good spirit..feelin much betta...be home soon.YMCMB
We're not sure WTF is going on exactly, but will be updating with this "statement" as soon as it's released.