French Montana GETS SUED By Manager Deb Antney + Waka Flocka & Gucci Mane BEEFIN'
Mar 16 | by Natasha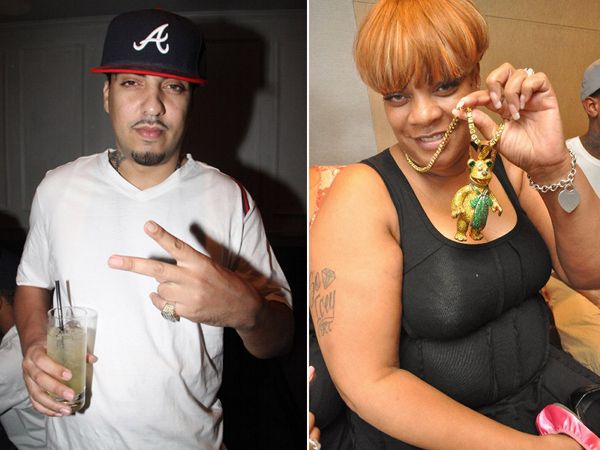 Save the drama for ya mama! And in French Montana's case....for your friend's mama. Because his manager--who's also Waka Flocka's mom--Deb Antney, is suing the "Pop That" rapper for over $50K. Find out why inside, and the latest update on why Waka and his bestie Gucci Mane are beefin' over Twitter....
Deb Antney has served her own client French Montana with legal papers. He reportedly received them while walking into an ATL concert venue last night. She says the Moroccan rapper went behind her back to book gigs, and shorted her out of her 20% commission.
Deb claims she and French entered into an exclusive contract in November of 2010, which gives her a 20% commission of all paid gigs. She has reason to believe that French brokered some concert deals in secret, and therefore, according to TMZ, she's owed $50,000. So she's suing for her ends.
Folks always seem to be in some drama with Deb--whether they're her clients or not. Remember her beef with Nicki Minaj when the rapstress nixed her as her manager? Chick doesn't take kindly to being pushed out or let go.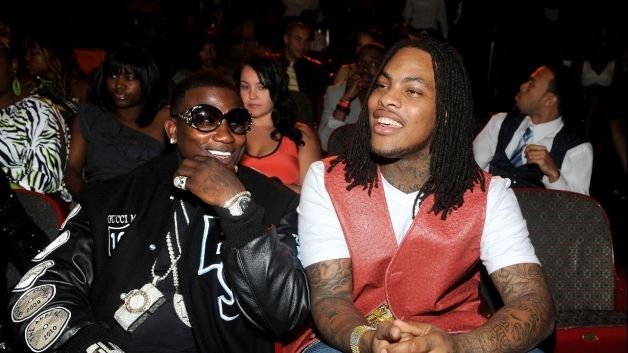 And that brings to Deb's son and client, Waka Flocka. As we know, Deb's been managing both Waka and Gucci Mane since their careers took off. They're like two peas in momager's pod. But no so fast.
Last night, Waka went on Twitter to publicly diss his good friend Gucci over some Brick Squad label drama. And the reasons are unknown.
Gucci let the world know HE dropped Waka off the Brick Squad label saying, "Waka flacka flames officially dropped off brick squad 1017. Big Guwop say give me a offer fa this disloyal lil nigga."
Waka responded with, "Somebody tell Gucci Mane 2 SUCK A D**K." Then erased the tweet and said, "Can't tweet beef #HucciKnowHowIrOck"
Miss Info revealed that Gucci's manager said Gucci's Twitter was...you guessed it...HACKED. Sigh. Meanwhile, Waka released his mixtape DuFlocka Rant 2 just minutes after this whole Twitbeef went down. And Gucci dropped his Trap Back 2 mixtape at the same time. How convenient.
But considering Gucci threatened to change his name a few weeks ago (what celebs often do to get out of contracts), we have to wonder if he's plotting his escape from Deb Antney's management as well. We all know how she and her son like to pop off when folks try to do their own thing....
BONUS: Gucci is co-starring in the upcoming flick Spring Breakers. And he hit the carpet at last night's Hollywood premiere with his girlfriend Keyshia Kaoir (formerly Keyshia Dior). Check the video of their arrival: