Joan Smalls GET GORGE For Givenchy & GQ Style + Halle Berry Brings "The Call" To #2 At The Box Office
Mar 17 | by Natasha
Joan Smalls, the #1 model in the world (officially), is showcasing Givenchy designs in the new issue of GQ Style. Check out the gorgeous model goddess inside, plus Halle Berry & Morris Chestnut landing at #2....
Fashion hotness alert! Joan Smalls is rocking the cover and pages of GQ Style, which is all about Riccardo Tisci's Givenchy designs. And Joan's probably the best model to showcase the designer deliciousness: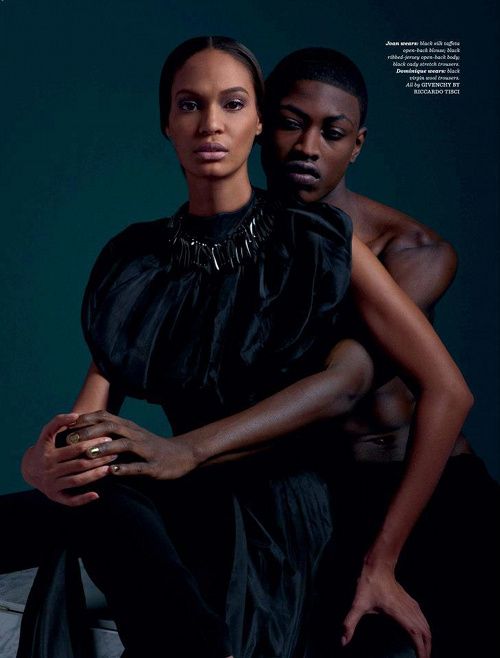 In an ethereal style shoot, Joan rocks Givenchy designs and partial nudity alongside other models. You feelin' it?
In other news, Halle Berry had a winning weekend at the box office...finally. She and Morris Chestnut raked in $17.1 mill for their brand new movie The Call. While that might not sound like a staggering number, the flick still landed at #2 behind Oz ($42.2 mill for the weekend, $145 mill overall), which is in its second week. Reportedly, the $17 mill is higher than SONY Pictures expected.
Halle's been plagued with box office slumps after she won an Oscar years ago, but things seem to be turning around.
Looks like the cast's full fledged promo run helped out. Congrats!
Pics: GQ Style via Fashion Bomb