BREAKING: Kordell Stewart FILES FOR DIVORCE From Porsha!
Mar 26 | by Natasha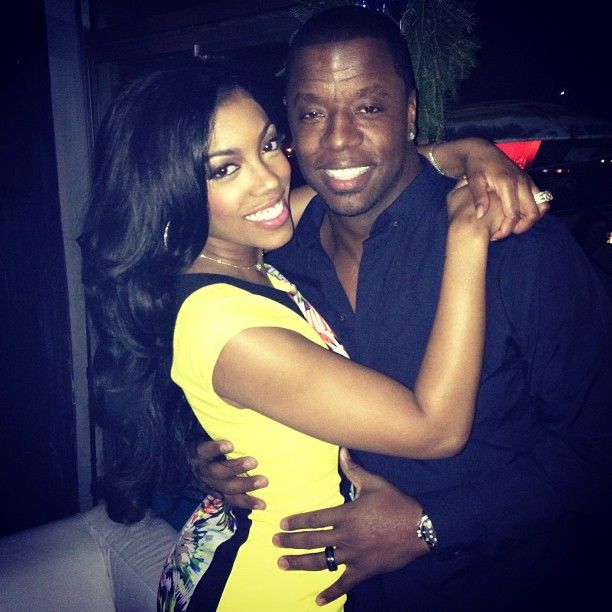 Well isn't THIS the twist of the reality century? Credible reports state that Kordell Stewart has indeed filed those papers on his "Real Housewives of Atlanta" star of a wife, Porsha Stewart. Deets inside....
The reality curse strikes again!
Access Atlanta reports that Kordell Stewart has filed a petition for divorce from his wife of almost 2 years, Porsha Stewart. And he did so at Fulton County Court on March 22nd--AFTER the cast's taping of the season 5 reunion. Kordell skipped out on the reunion show. As for why Kordell filed:
"Petitioner, after marrying respondent, a cast member on the "Real Housewives of Atlanta," on May 21, 2011, is seeking divorce as the marriage is irretrievably broken."
Did Kordell watch this season and see exactly who he married and had a good thinking over about their decision to marry? Or did Porsha start pushing back against Kordell's seemingly controllable behavior? Or possibly none of the above.
Porsha has yet to comment on this filing, but her tone on her Twitter account has changed over the last few days about leaving show.
She tweeted last night that "no decisions have been made" in regards to her returning for another season.
We reported previously, we have on the BEST authority that Porsha was indeed leaving the show due to her husband Kordell. And we were also told on very credible authority that Bravo has already started the casting process for her replacement.
It took Porsha a week to directly comment, as previously she only retweeted fans who were begging her not to leave the show.
Has the divorce filing made Porsha change her mind about not returning? Time will tell....
Check out the emotional therapy session from this past Sunday's episode about the miscarriage she suffered:
Wedding Photo: Dream Design Weddings