MUSIC FAB: Ashanti's "Never Should Have" SINGLE + A$AP Rocky's "Wild For The Night" Video Ft. Skrillex + Cassie's "Numb" TRAILER
Mar 26 | by _YBF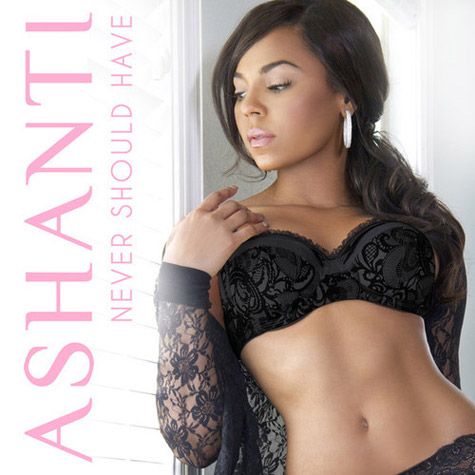 In new releases, "Army Wives" star Ashanti sings about ending a relationship on "Never Should Have." Listen to the track inside and rock out to A$AP Rocky's latest video "Wild For The Night" ft. Skrillex and Birdy Nam Nam and see Cassie's trailer for "Numb."
In a case of life imitating art, Ashanti is back on the airwaves with a powerful record about heartbreak. And a sexy single cover. It doubles as a track for the soundtrack of the hit Lifetime show "Army Wives" and possibly her own life. On "Never Should Have," the newly minted cable-network star offers a mid-tempo ballad with sweeping orchestrations fit for a "Lifetime Movie Of The Week" on pain, heartache and betrayal.
And as fans await the arrival of her Braveheart disc, it's hard to ignore how the song's message of ending a relationship might reflect how she feels about watching Nelly move on with Tae Heckard. Like the song says "You never should have loved me/ You never should have touched me/ You never should have told me you loved me and you would never leave me."

Listen to "Never Should Have" here:
And in new music videos:
Rapper A$AP Rocky, who's currently on Rihanna's DIAMONDS tour, flew down to the Dominican Republic with Skrillex and Birdy Nam Nam for "Wild For The Night". Shot amongst the locals, A$AP talked about the video saying, "We was in the slums and the kids, they enjoyed it. It was fun."
While the track is a "fun" club record, and we're sure that A$AP brought much needed attention to the poverty-stricken area, it may be a bit odd to watch him smoke what appears to be marijuana while he sits among a group of poor kids shouting "A$AP Mob...we fucking rule the world." But with folks like Soulja Boy promoting Codeine on Instagram, we guess the kids are used to seeing stuff like this.
Watch the clip above....
And in upcoming videos.....
Cassie has released a trailer for her upcoming Numb video from the Rock-a-Bye Baby mixtape (dropping April 11). Check it. This chick loves a trailer doesn't she?