NeNe Leakes -- "I'm Standing By Porsha!", Plus KORDELL Calls Divorce "Difficult"
Mar 26 | by Natasha
"RHOA" co-stars Porsha Stewart & NeNe Leakes had dinner last night....and NeNe revealed she's TEAM PORSHA in the divorce. Plus, Kordell Stewart has issued a short statement asking for privacy. What Linnithia and Kordell had to say inside...
NeNe wants folks to know, she's in Porsha's corner. When the news broke today that Kordell Stewart filed for divorce on wife Porsha, NeNe put in her 2 cents. And she's Team Porsha.

Sounds like NeNe's saying she called this from the beginning. And at their dinner last night, she and Porsha were all smiles. No word on when Porsha actually found out about the filing.
Meanwhile, Kordell has just spoken out about the divorce via his lawyers. He and his legal team issued the following statement to Hip Hollywood asking for "privacy":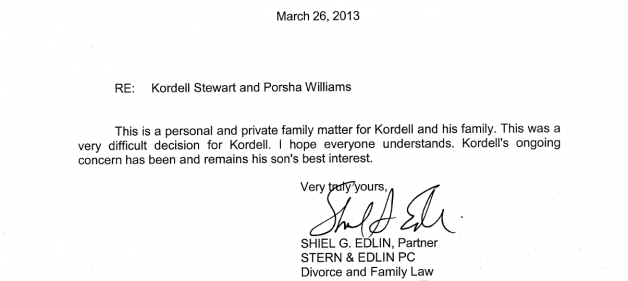 Photos: Twitter