Nene Leakes SPILLS Wedding Deets, Invites Kim Zolciak To The Festivities
Mar 28 | by _YBF
Nene Leakes is spilling the beans about her summer wedding to Gregg Leakes and one shocking detail is that Kim Zolciak is on the invite list! Find out more inside.....
"RHOA" star Nene Leakes has big plans for her summer wedding to ex-husband Gregg Leakes. During an exclusive interview with In Touch, "The New Normal" star announced plans to lose weight among the many deets. "I will try to lose 10 pounds, but I don't want to be a skinny-ass bride – I wanna be curvy!' So what type of dress will she wear? She told the mag, she's "... 'still interviewing designers. They're sending me sketches."
But Nene doesn't have much time to lose the weight and pick the dress as the wedding is right around the corner!
"We are going to have a big fantasy wedding, probably in Atlanta this summer. My granddaughter Bri'asia will be there. She can't walk yet but we'll pull her down the aisle!'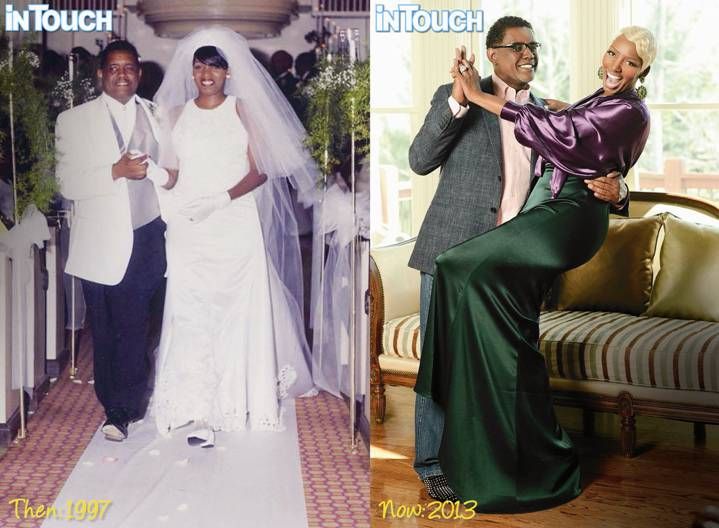 She also gave a little of the backstory about why she and Gregg divorced saying, "When I started living my dream, things changed. I started making more money than him. He'd say "You don't need me anymore," but I really did."
But as Nene made waves in Hollywood on "Glee" and "The New Normal", she and Gregg realized that they still loved each other. So naturally...Gregg popped the question, for a second time!
"We were with our son – Gregg somehow got him out of the condo and had a big heart made of Hershey's Kisses on the bed. It was sweet! I said yes right away."
And while Mrs. Leakes twice over hasn't revealed if the wedding will play out as a big Bravo special, she did reveal that ALL of her tv castmates will be invited.
'I will definitely invite every castmate from every show I'm on. I don't know who's available but they're all on the list! RHOA's Cynthia [Bailey] will be a bridesmaid. And Kim [Zolciak] will be invited as well.'

'She's invited to my wedding, and I believe she will come. I'm extending an olive branch.'
And Kim Zolciak recently confirmed to In Touch that she plans to attend the wedding saying!
"I have always been and I continue to be happy for NeNe, and I look forward to being invited to the wedding. NeNe and I started this journey together and although we have had our ups and downs, I am excited to get our friendship back on track."
She added, "We were friends long before RHOA, and we will be friends long after RHOA if it's up to me."
It's great the Nene and Kim have patched things up....but what about Sheree Whitfield? Y'all know she's dying to do a She by Sheree wedding collection...
EXTRAS:
1. Nelson Mandela, the famed former president of South Africa has been hospitalized for a lung infection. In a statement recently made public, the current South African President, Jacob Zuma, has asked for prayers. Story.