It's Easter At The White House! The Obamas ROLL OUT (With Eggs) For The Kids
Apr 01 | by Natasha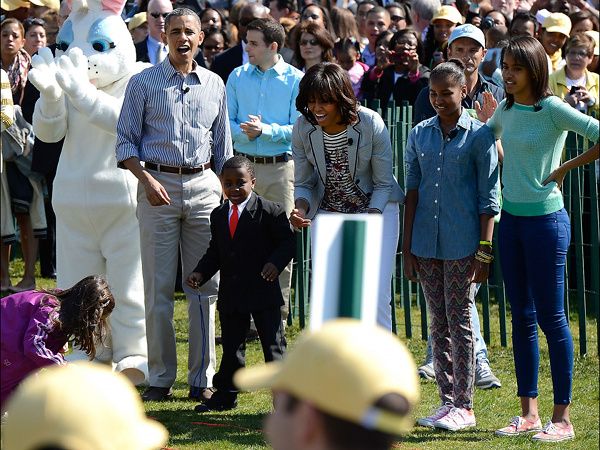 The good times & eggs were rolling today at the White House. The Obamas continued Easter this morning, after attending service at St. John's church yesterday, by welcoming 30,000 visitors on the White House Lawn for the annual Easter Egg Roll contest.
Check out the fab family...and First Dog Bo...getting in on the fun inside...
As if we needed any more reasons to love our First Fam. President Obama & First Lady Michelle put on their casual clothes and took a break from formal White House activities to play with the kids and their families. Except for lil homie in the suit who was serious about his referee role. He's known as Kid President (Robbie Novak)--who's become a Youtube star due to his cute yet honest videos about breaking down politics in a kid like (and oddly truthful) fashion. Quvenzhane Wallis, star of Beasts of the Southern Wild, was also a special guest of the Obamas.
First daughters Sasha & Malia even brought Bo along and read stories to the fams on the South Lawn. And the Easter Bunny showed up to say wassup to everyone. Pics of the cuteness below: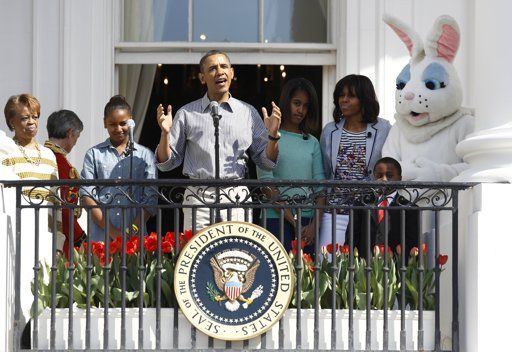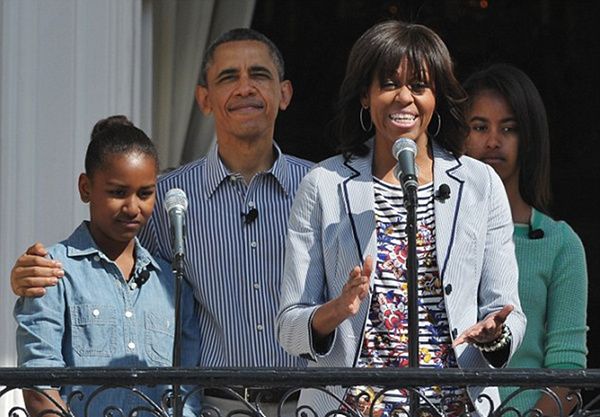 Our fab First Lady rocked a spring-ready blue blazer with a floral & striped shirt and white pants as she told the crowd the theme of this year's event: Be Healthy, Be Active, Be You! Perfect for her Let's Move campaign to lower childhood obesity rates.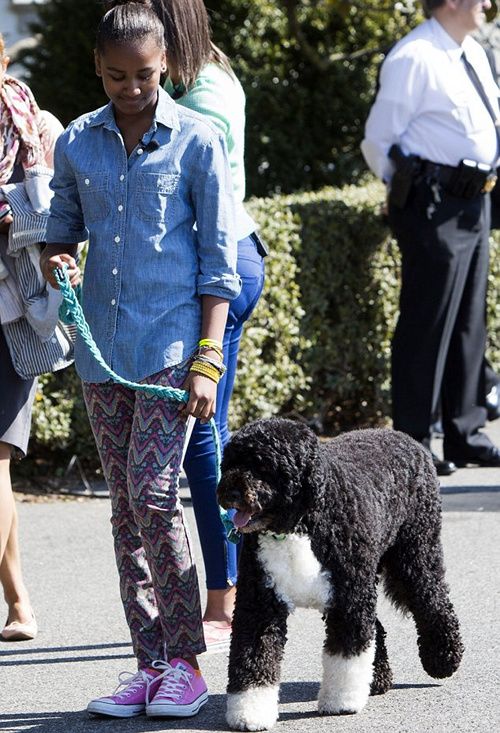 The girls set up shop to read a few Holiday appropriate books for the kids.
And First Dad Barack O. did what he loves--got into all the games with the kids: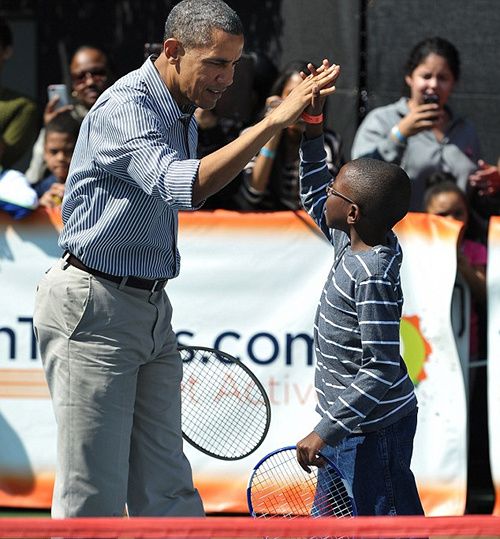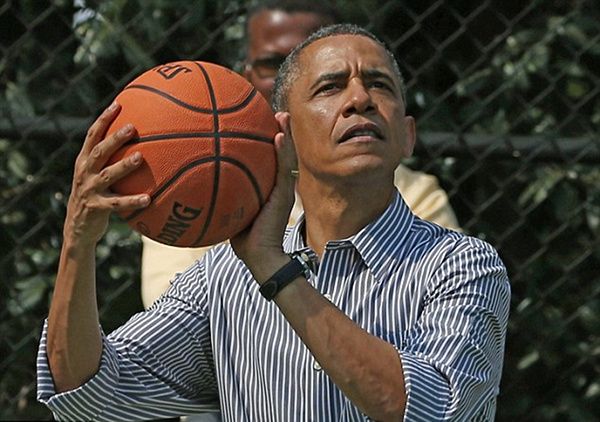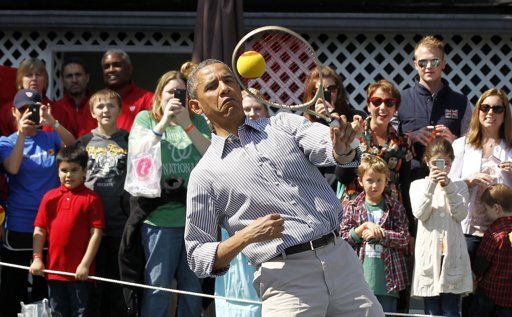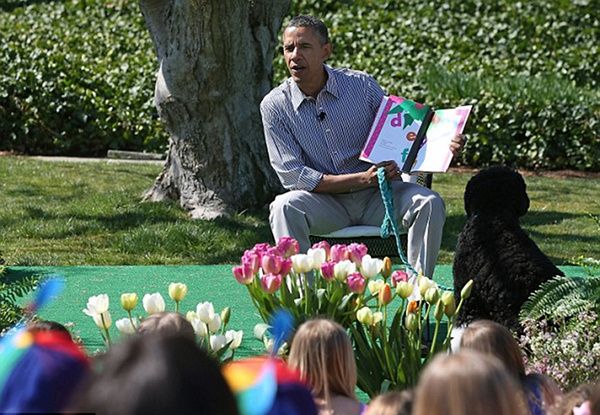 Gotta love him. And our fave pics of the event: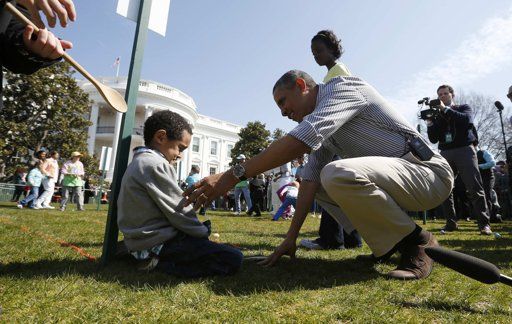 Prez O took some time to welcome a kid sitting solo away from the crowd. Hope everyone had a fabulous Easter!