TEMPERS FLARE: Halle Berry & Olivier Martinez INVOLVED In Airport SCUFFLE, Olivier ALLEGEDLY Kicks A Photographer (VIDEO)
Apr 02 | by _YBF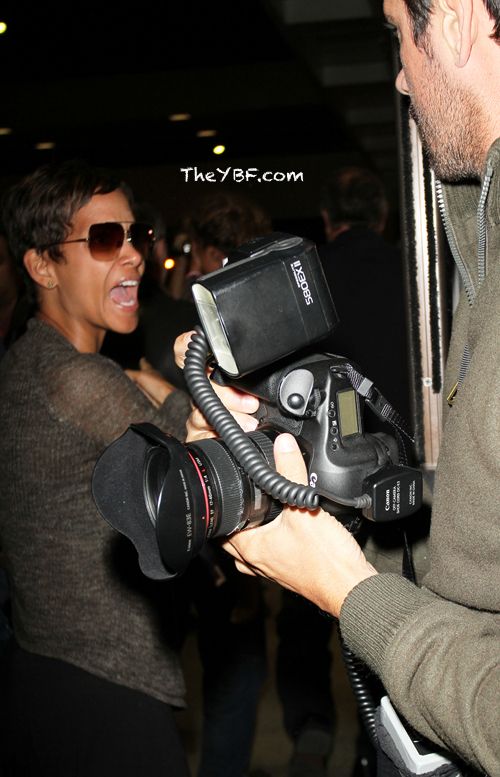 Halle Berry and Olivier Martinez returned from a peaceful vacation in Hawaii only to find themselves on the receiving end of some aggressive photographers at LAX. See video of Olivier and Halle lashing out at the paps inside....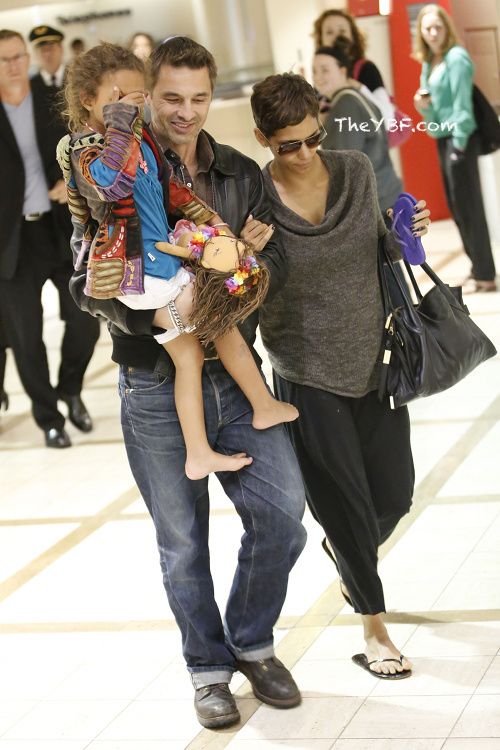 After a few relaxing days on the beach in Hawaii, Halle Berry returned to Hollywood and the prison of her celebrity, along with fiance Olivier Martinez and daughter Nahla, as they were confronted by a swarm of aggressive paparazzi at LAX last night. Little Nahla was forced to shield her eyes from the ton of lightbulbs that swarmed the family as they descended from the escalators.
In the new video posted by TMZ, Halle is seen screaming, "Get away, there's a child" as they were barraged by the paparazzi while trying to enter their SUV. This ignited scuffle between Olivier and one photographer, whom he allegedly kicked in the leg and wrist.
The new video shows that the photographer followed Olivier (who was holding Nahla at the time) to the family's SUV and grabbed him by the arm and asked why he kicked him. The act of aggression by the photographer further enraged Oliver who then put Nahla in the SUV and proceeded to kick the photographer again
After this, Halle grabbed Olivier's arm saying, "Olivier, No! No!" as she pushed him into their SUV and left the scene. Both airport police and an ambulance were called to the scene, but authorities have yet to release a statement on the incident.
You'll recall that Olivier is not one to be played with as he put a good a--whooping on Nahla's biological father during an altercation between the two last Thanksgiving.
One thing's for sure....he will protect Nahla and Halle at all costs.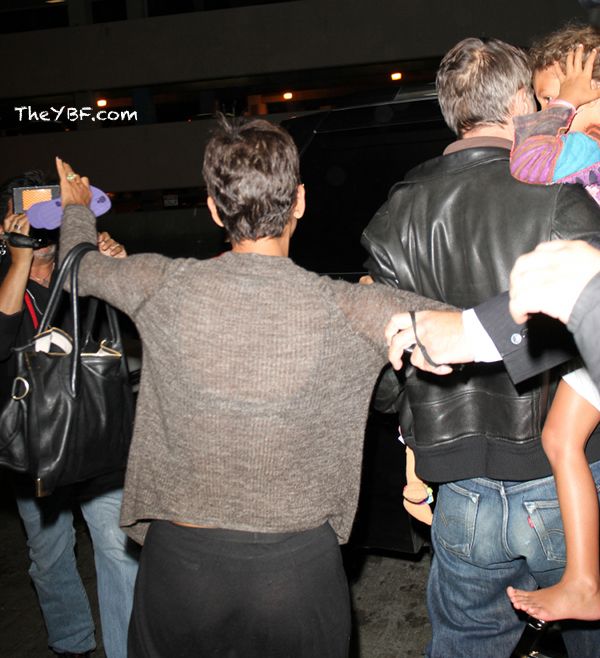 Watch the video here:
It's completely understandable why Halle wanted to move to Paris with Nahla last year.
Photos via Diabolik / Splash News