Fantasia TELLS Cyber BULLIES, "We All Have Skeletons" + Kevin Hart & Duane Martin CONFIRM Robin Thicke's DEPARTURE From "RHOH"
Apr 03 | by _YBF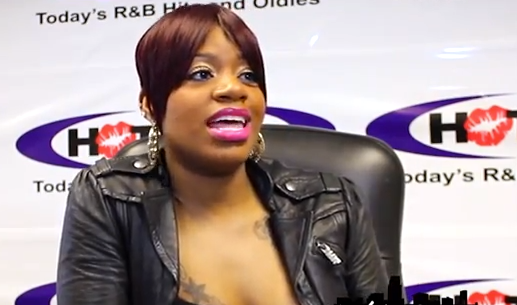 Fantasia opened up about being bullied on social media in a new interview for her Side Effects Of You disc. Find out what she said inside and see Kevin Hart and Duane Martin confirm that Robin Thicke is leaving "RHOH."
During a recent interview with Peter Bailey's NightCap, Fantasia revealed that the detractors and critics on social media really hurt her feelings. She said the bullying needs to stop and fans should focus on the artist's music and not their personal lives.
"I pray that they bring it back to the music. I pray that they bring it back to focus on the gifts, and not the other stuff. Everybody's human. Nobody's perfect but the man upstairs.

We all have flaws. We all have skeletons in our closets. Everybody just needs to live. Because you never know when he shall return or you never know when's your last day. So just live."
Now y'all leave Fanny alone. Or something. Fantasia's upcoming cd, Side Effects Of You, is slated for release on April 23rd.
Watch Fantasia's talk about bullying and social media at (7:37):
In other music news.....
"RHOH" star Kevin Hart broke his silence on Hip Hollywood earlier today and confirmed rumors about Robin Thicke's departure from the show. The funnyman shot down gossip that Robin left the show on bad terms or that he was pissy about how he was portrayed on the show. Kevin simply said Robin wanted to focus on other things.
Duane Martin also shared his thoughts about Robin's departure by comparing him to Bobby Brown and The Five Heartbeat's Eddie Kane Jr. He joked that singers always leave groups....go solo...then they return. He then broke out into a funny impression of Robin singing, "Nights Like This".