Kim Porter RESPONDS To Fired Nanny's Lawsuit, Says She's A Liar & CONVICTED SHOPLIFTER!
Apr 12 | by Natasha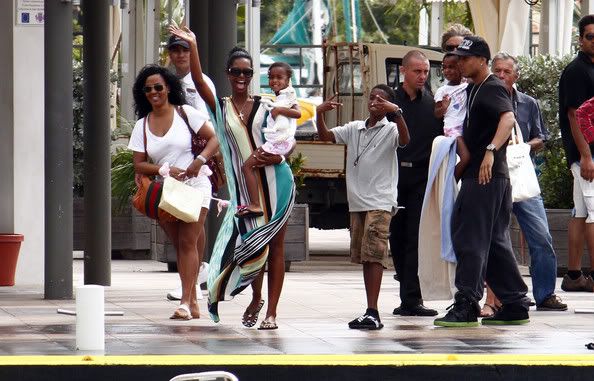 Kim Porter is fighting back after her ex-nanny filed a lawsuit against her saying she did drugs around her own kids. Check out what Kim exposed about that nanny inside...
People in glass houses....
The nanny, Dawn Drago, that sued Kim Porter for firing her after she claims to have caught her with "white powder"....allegedly cocaine....and weed around the kids, isn't such a goody two shoes herself.
Kim Porter responded to the lawsuit saying not only is Dawn a major liar, but she was convicted of shoplifting and never divulged that on her application for employment!
Diddy's babies' mama says what Dawn is REALLY pissed about, is that she got nixed for lying on her time sheets. So her bitter self is simply suing for retaliation purposes. Just like we all figured.
Dawn's lawyer tried to respond, but the ish didn't make sense:
A rep from the law firm representing Drago tells TMZ, the shoplifting conviction is irrelevant "because she was not working at a shop." That's the quote. We don't understand it either.
Bitter chicks who like to steal aint no good. Do we believe it's sill possible Kim left her capsules of cocaine out & her kids got into them? Yep. But will anyone care since this chick revealed that tea in the wrong place at the wrong time? Nope.
Good luck with finding another job though....